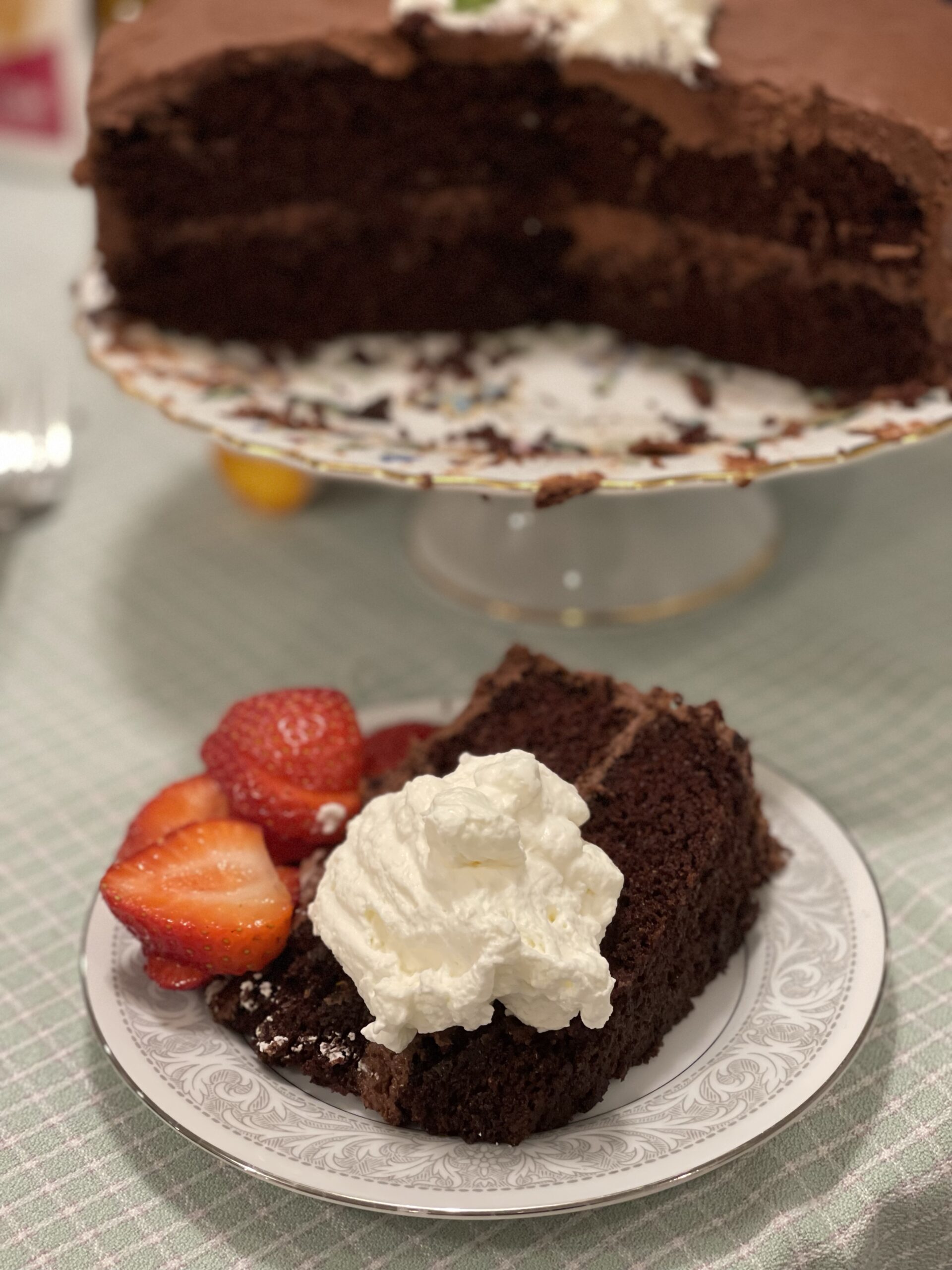 If you are looking to bake a no fail chocolate cake this is the one for you. I have adapted this recipe from the original Hersey's "Perfectly Chocolate Chocolate Cake". There really isn't much tweeking the cake itself is amazing, if you are looking for the orginal go to Hersey "Perfectly Chocolate" Chocolate Cake. This cake is easily made in a 9×13 pan for ease of serving for large crowds, or a 2 tiered cake. I have made both types of this cake and each comes out perfectly moist and delisious.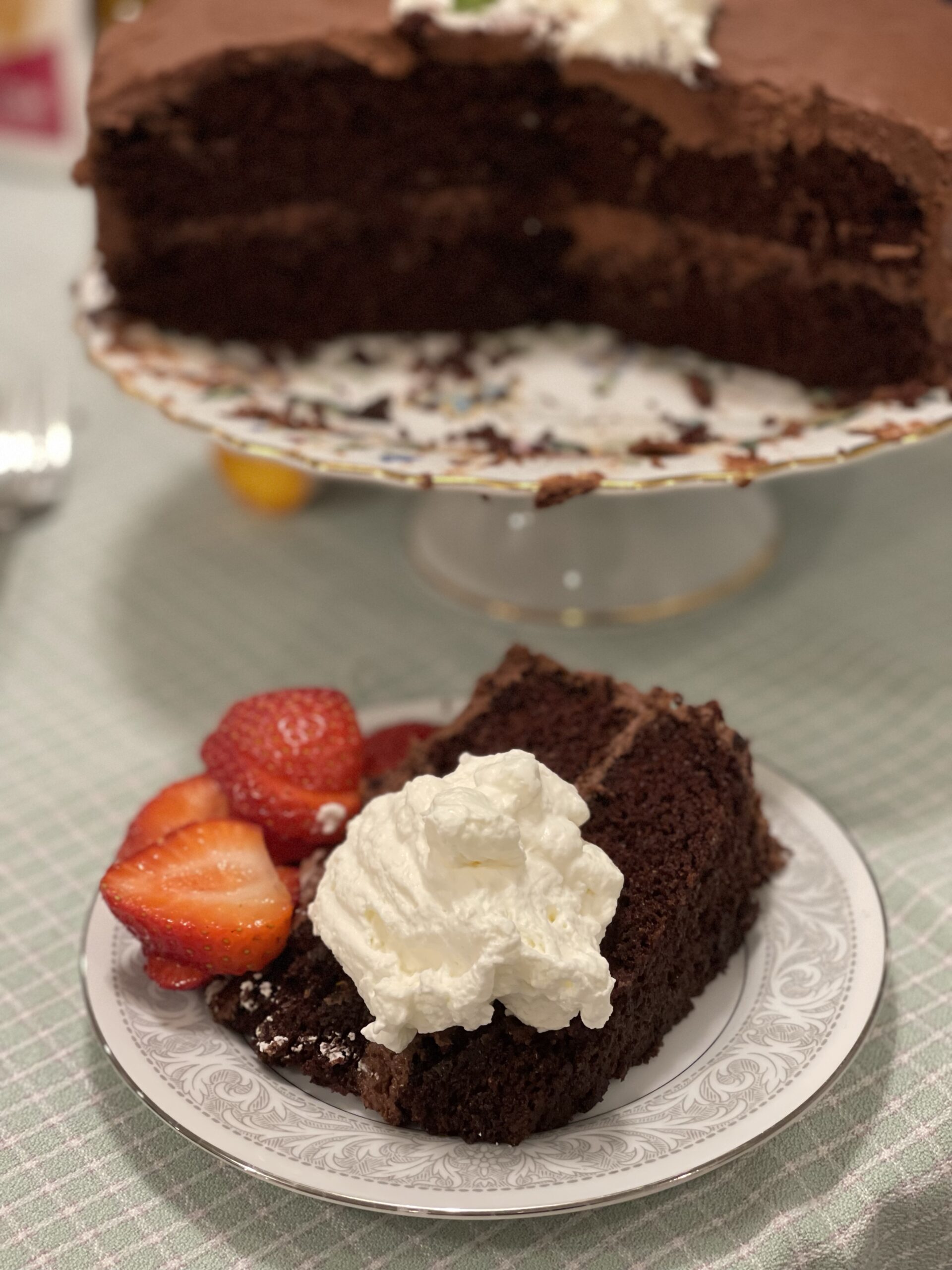 One of the hardest things when making a cake is keeping it moist. I have noticed that more and more recipes call for Simple Syrup to be sprinkled on the cake before frosting. Personally I am not a big fan of this process, I always worry that the cake will be to sweet or get to soggy. I have found with this chocolate cake recipe there is no need. There are a couple of important steps, first is please don't skip the boiled water and just use room tempature. When the boiling water is combined with the cocoa powder, it helps to dissolve and enhance the cocoa, and to bring out as much flavor. Second do not over cook! it calls for 30 to 35 minutes cooking time, start checking at 29 minutes, as soon as the cake tester comes out clean remove from oven.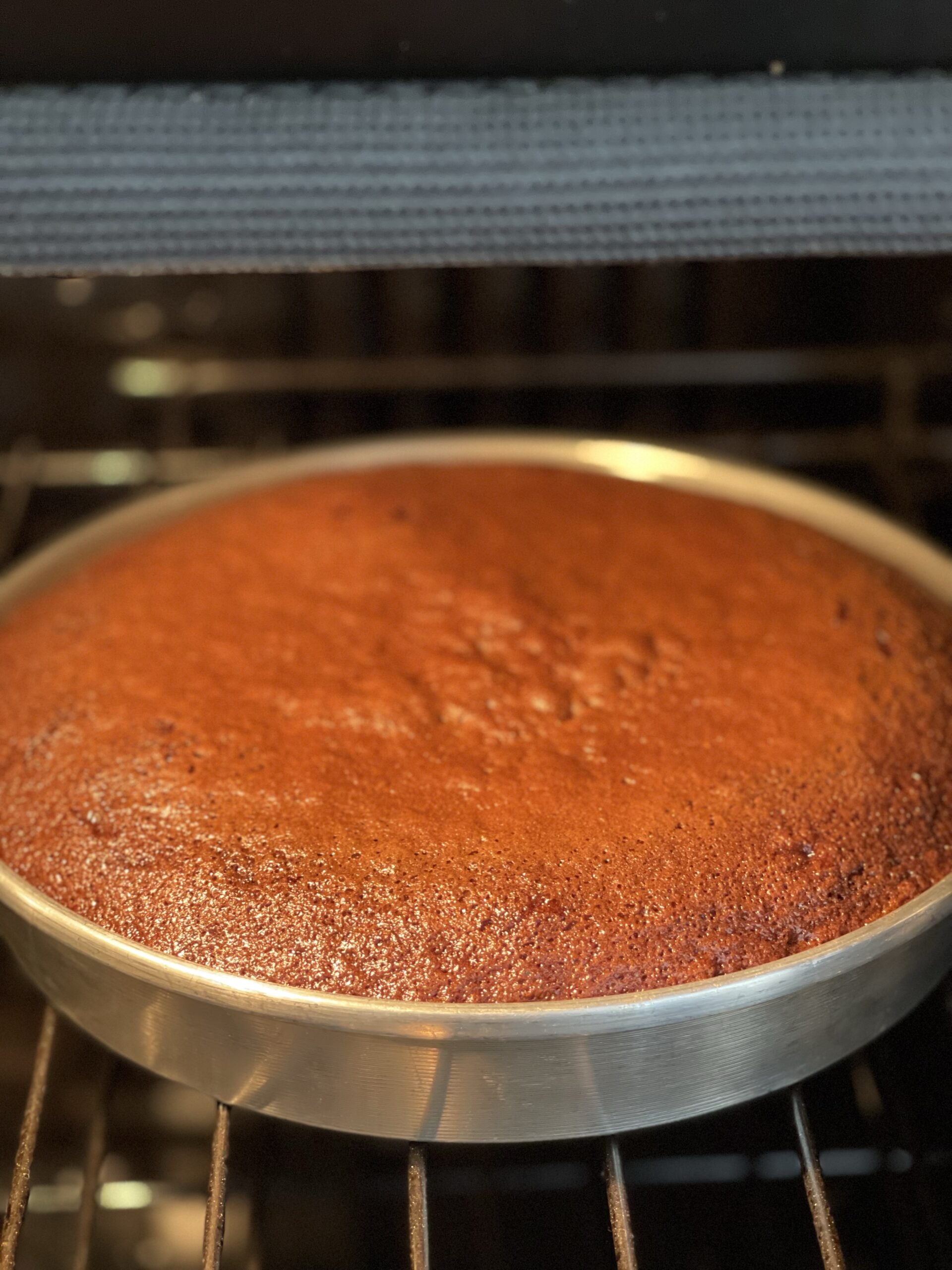 The other step I have found to be very helpful is to line the pan with waxed paper or parchment. This makes it so much easier to remove from pan. This cake is very tender so if you are going to frost it as a layer cake make sure your either freeze first or place in the refridgerator to firm it up before frosting.
A note on the frosting, I also use the perfectly chocolate Frosting from Hersey for this cake. When making the recipe, I deviated slightly to make the icing a bit softer, I found that frosting this cake while following the exact recipe, it is a bit too stiff and really not quite enought to frost the cake properly. If you are looking for the original recipe, here it is Hersey Perfectly Chocolate Frosting. On to the recipes: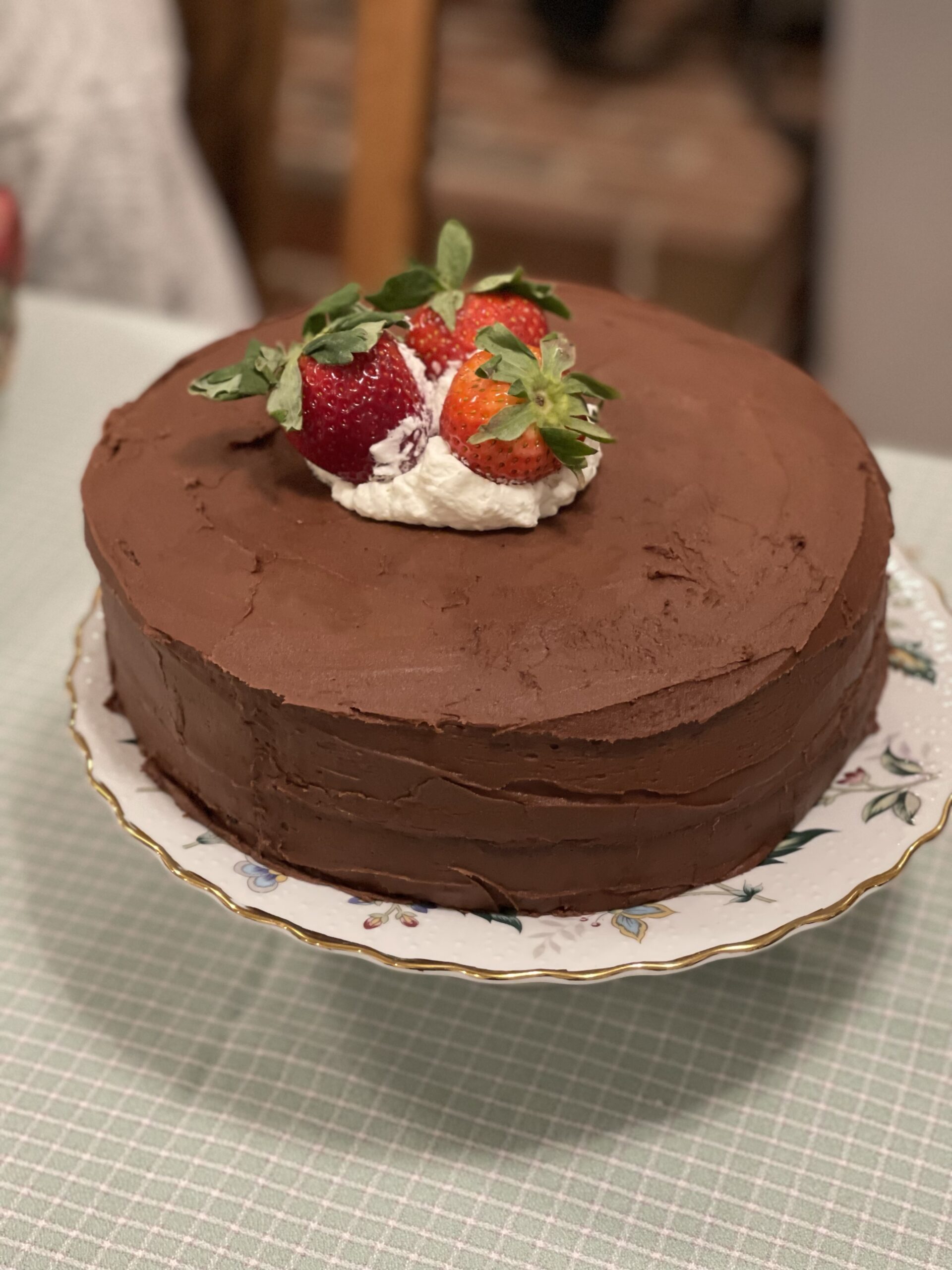 Chocolate Cake
Rich, moist and most importantly chocolately cake, good for any occasion
Ingredients
1-3/4

cup

All Purpose Flour

3/4

Cup

Hersey Cocoa Powder

1-1/2

tsp

baking pwder

1-1/2

tsp

Baking Soda

2

cups

Sugar

1

tsp

salt

2

Eggs

1

cup

Milk

1/2

cup

Canola Oil

1

tsp

Vanilla

1

cup

Boiling Water
Instructions
Preperation of Cake
Heat oven to 350°F. Grease 2 9" round pans

Trace the pan onto your waxed paper creating 2 circles

Place each waxed paper circle in the bottom of the cake pan and remove air from underneath of the waxed paper circles.

mix in a medium/large bowl, the flour, cocoa, sugar, salt baking powder, baking soda and salt. Mix together throughly.

Begin boiling your water.

Add eggs, canola oil, milk, and Vanilla to your dry mixture. Mix on a low speed for 1-3 minutes.

Add boiling water slowly into the batter while continuing to mix. The batter will be thin.

Pour batter into prepared cake pans.

Bake at 350° for 30 – 35 minutes. Start checking cake @ 29 minutes, you do not want to over cook this cake. Remove from oven when cake tester or wooden pick comes out clean.

Cool 10-15 minutes. Remove from pans and place on wire racks. (this cake is very moist so I suggest you spray a little Pam onto the rack so the cakes do not stick and break apart when you go to remove them from the rack.)
Variations of this cake
You can make this cake into cupcakes 22 to 25 minute bake time, or a 9×13 cake 35 minute bake time, or even a 3 layer cake using 8" cake pans or even 6" (the layers will be thicker in 6" pans, just make sure you don't fill them up to high so the don't spill over when cooking. Rule of Thumb is 2/3 filled but you can go a little more than that if you use the 6"pan) 30 to 35 bake time.

Cool cake completely and then frost with your favorite frosting or you can use the recipe I have listed here which is a rich chocolate frosting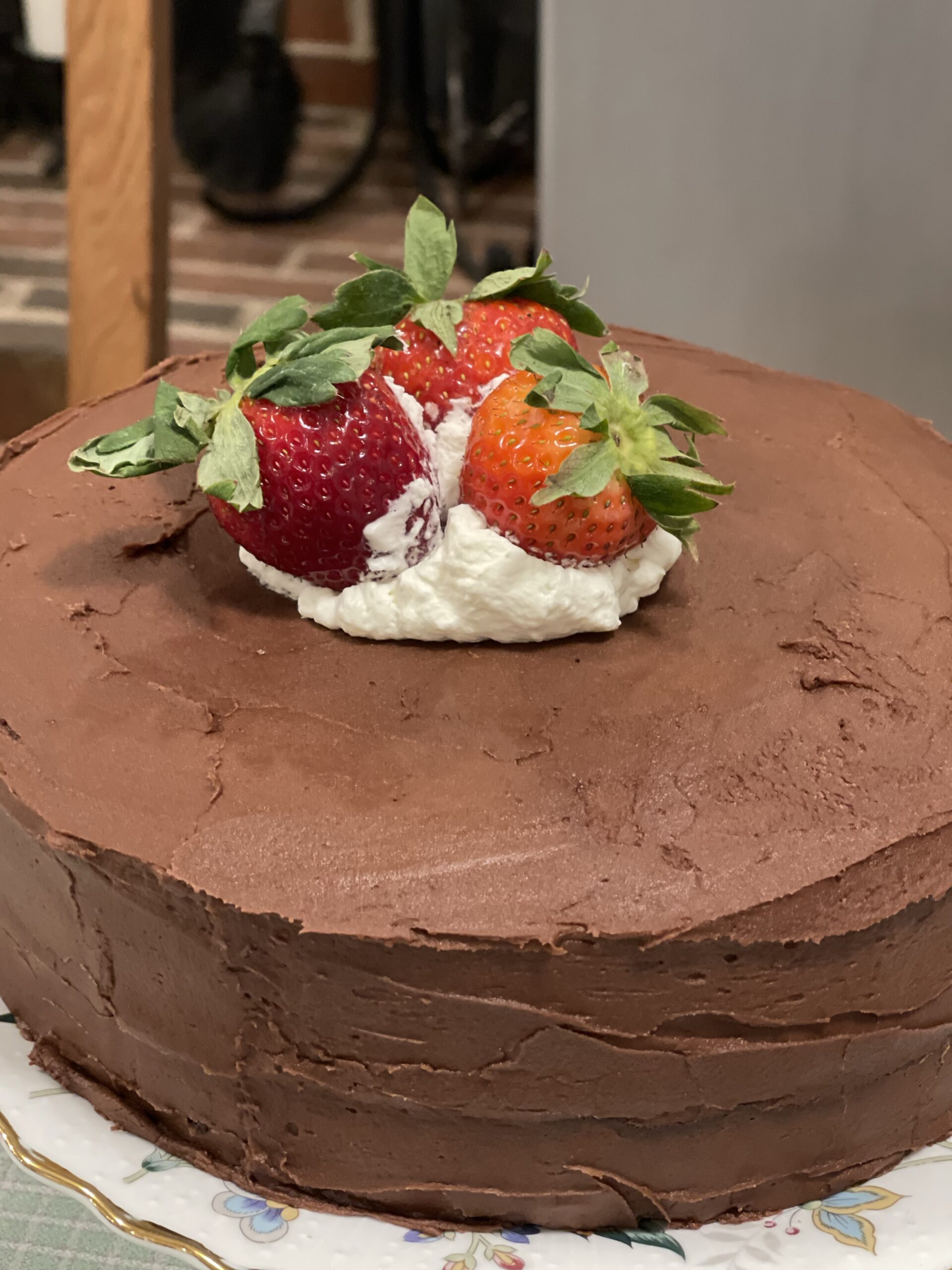 Chocolate Frosting
Rich and fudge like frosting, perfect of the cake of your choice
Ingredients
Frosting Ingredients
1-1/2

stick

Butter

1

cup

Hersey cocoa powder

1/3-2/3

cup

Milk

it will need about 1/2 of the second 1/3 cup of milk

2

tsp

Vanilla

4-1/2

cups

Powdered sugar
Instructions
Frosting
Melt butter and place in small/medium bowl

Add Cocoa to butter and blend with the mixer

Add powdered sugar and milk alternately. You will not use all of the milk, but saying that it really depends on how you like your icing, add the milk after each addition of the powdered sugar so that you have a little left after the last addition.