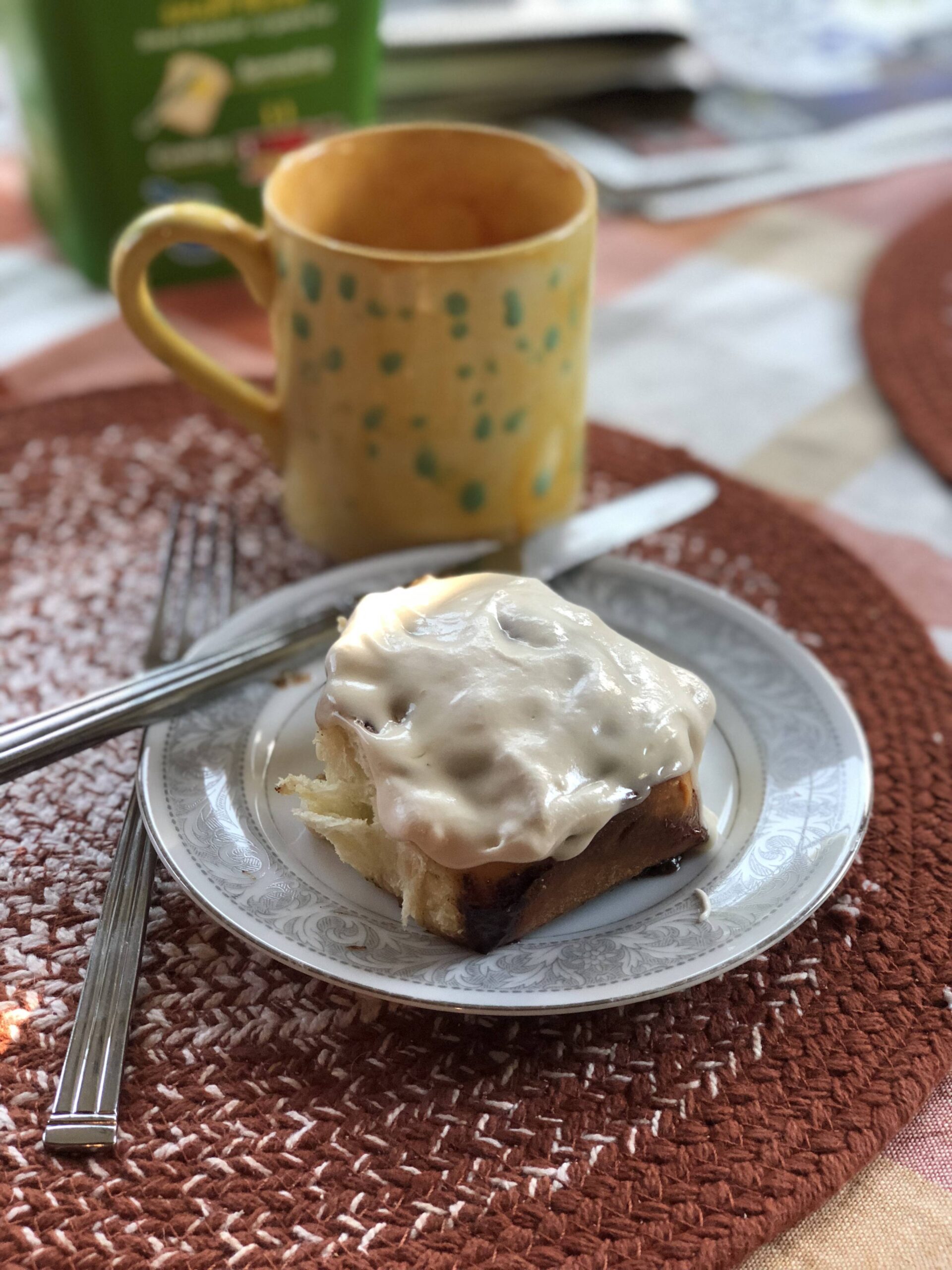 All Things Sweet. Not to long in the distant past I used to take my kids to the mall. It helped past the time especially on hot summer days. They were young, so it wasn't about shopping, it was all about the Water fountains and the food!!! First, I would take them to the little play area to work off some energy, then we would go to the water Fountains to give our pennies to the Water Fountain God's, when the fun of that wore off it was time to have a treat. One of their favorites (or maybe my favorite) was Cinnabon's. The smell of those sticky buns wafted through the mall and it was hard to resist.
Fast forward to today. I still go to malls, but now it is to work, and buying Cinnabon's isn't an option anymore, unless I want to walk a lot of extra miles!!! But the craving is still around.
Now my mom made amazing Sticky Buns during the holiday's. Christmas morning we would wake to the sweet smell of sticky buns! So I decided to try my hand at making both styles with the same dough recipe. I am partial to a tender, soft, melt in your mouth sticky buns, and most times when you first eat a sticky bun right out of the oven, that is exactly what you get. But then they cool down an the bun becomes dried out. That is one of the reasons I always loved Cinnabon, even if you bought the pre-boxed for quick pickup, when you got them home the texture was still tender. But I am a home cooking type of person so buying Cinnabon's went against my inner chef. So I came up with a solution, find the perfect dough and make them myself.
The nice part of this recipe is you can make them ahead of time, either the night before so all you have to do is pop it in the oven or you can make it and freeze it and then when you want a warm gooey bun for breakfast you just need to take it out of the freezer and pop it into the oven. As a side note when freezing you will go all the way to cutting the sticky buns and placing in a greased pan. Then you will need to tightly cover and freeze. If you want to make the glazed sticky buns, when you take them out of the freezer, you should be able to remove from pan and place glaze in the pan and then put the rolls back on top, then let them defrost and double in size.
So Here are the basic steps,
Prepare the yeast, with the lukewarm milk, once the yeast has started to foam add the remaining ingredients, sugar, margarine, eggs, and flour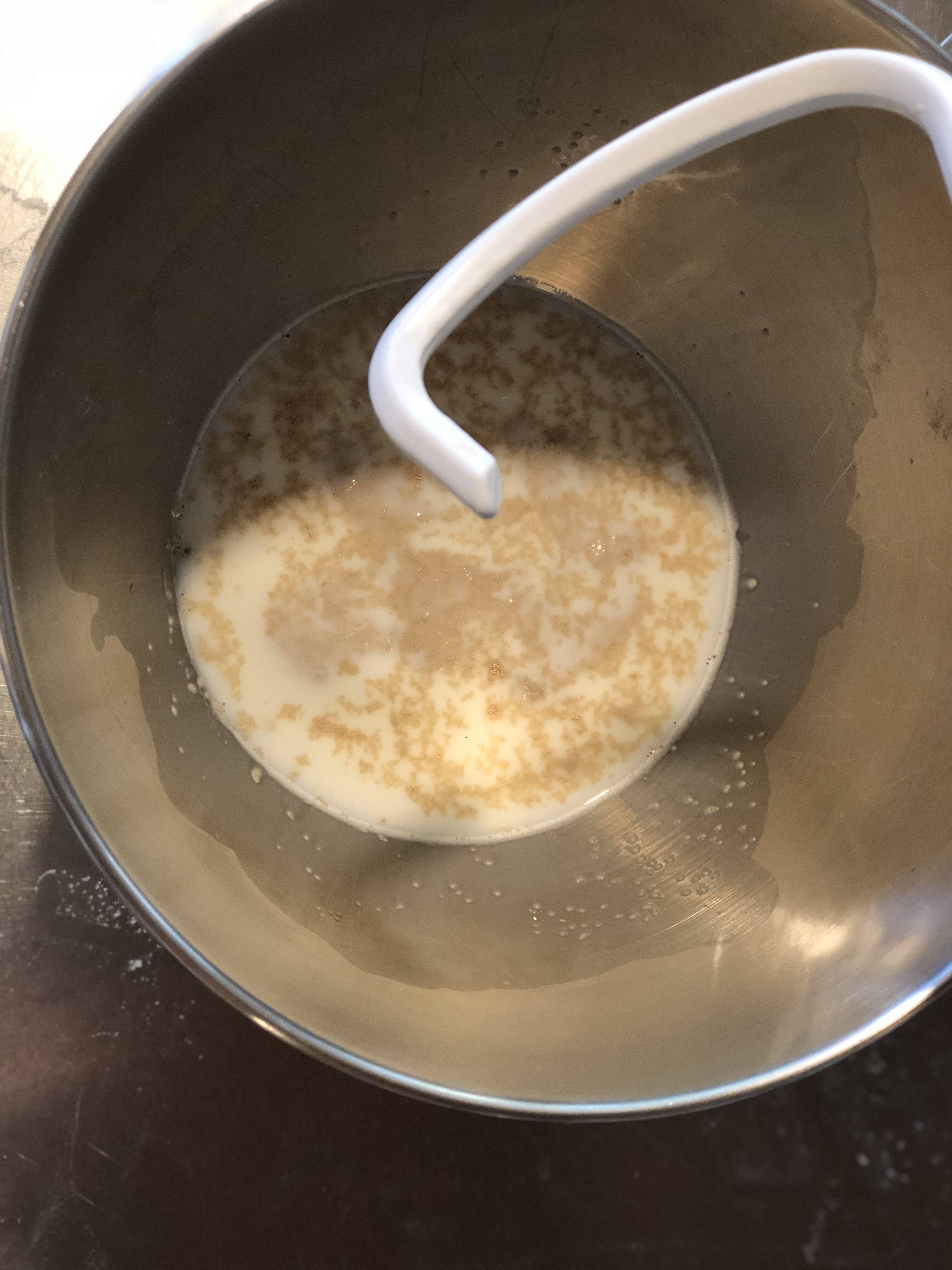 Mix dough till you can do a final few turns on a board to get the right consistency (believe it or not weather has a lot to do with how wet or dry your dough can be). So be prepared to use a little less flour on very dry days or a little more flour on rainy days. Always go with less is always more when you are making dough, you can always add flour but adding more liquid can sometimes change the recipe.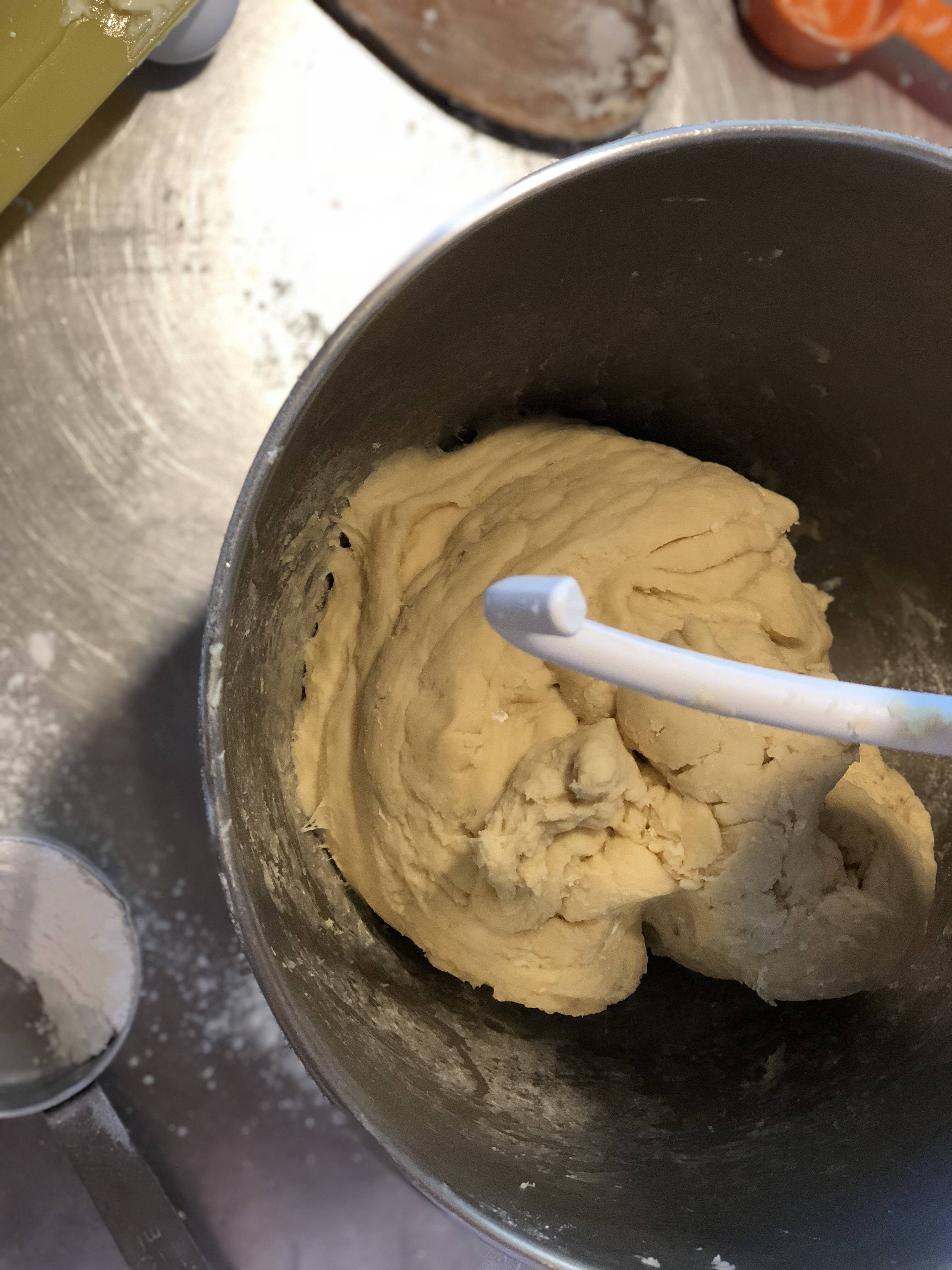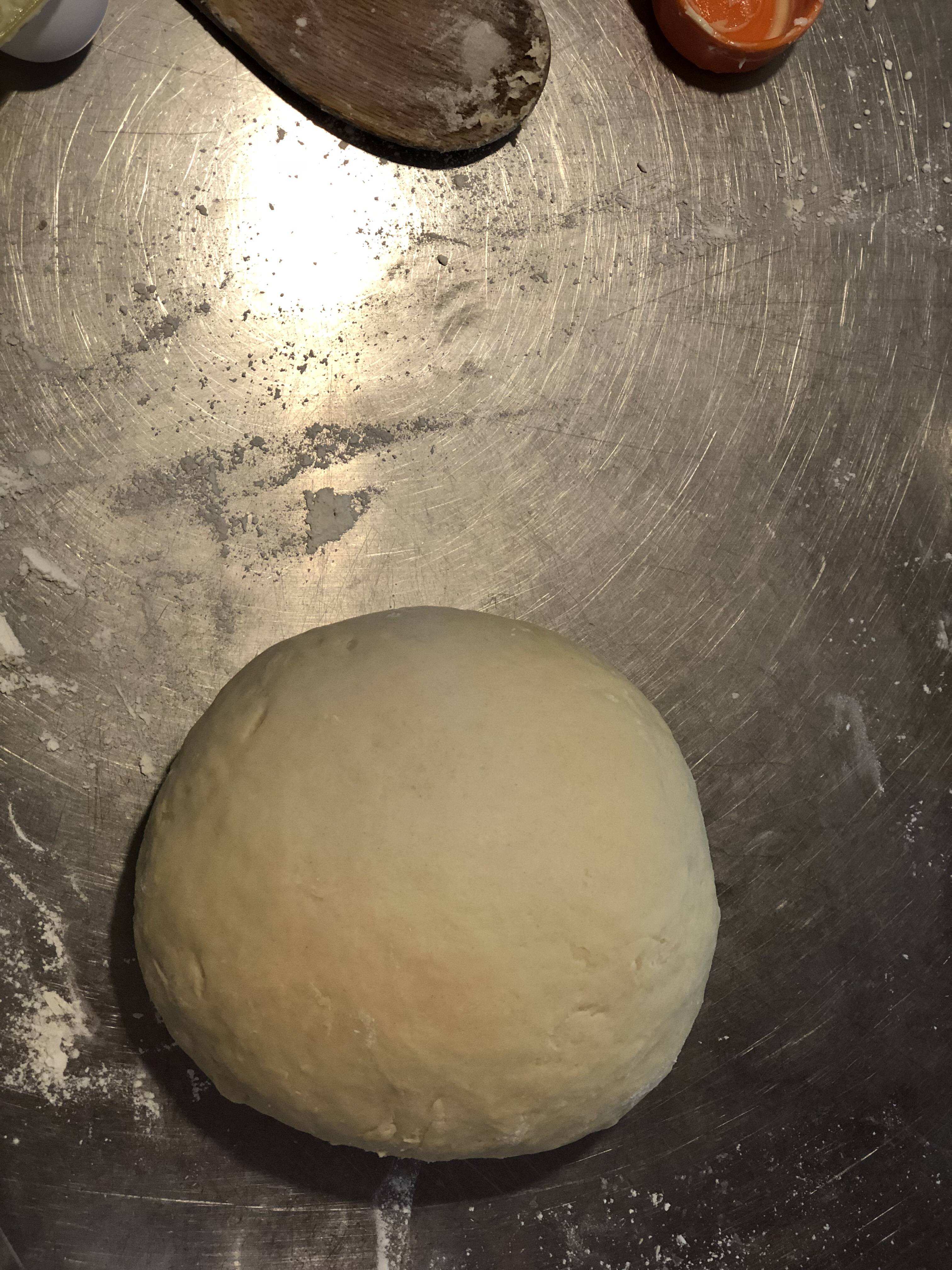 Now it is time to let the dough rise, place in a warm place for about 1 hours or until the dough has doubled in size (don't rush it). While you are waiting you can make your filling and your cream cheese icing. Take your brown sugar and cinnamon and mix them together. Make sure your margarine or butter is soften at this point.
Now comes the fun part. Take the dough and place it on a floured board or table, you will want to roll it out to about 1/4 inch thick, about 16 inches in length and 12 inches wide. This will give you large sticky buns, if you want a smaller version divide the dough in 1/2 and roll it out to about 8 inches long by about 4 inches wide. these will be about 1/2 the size.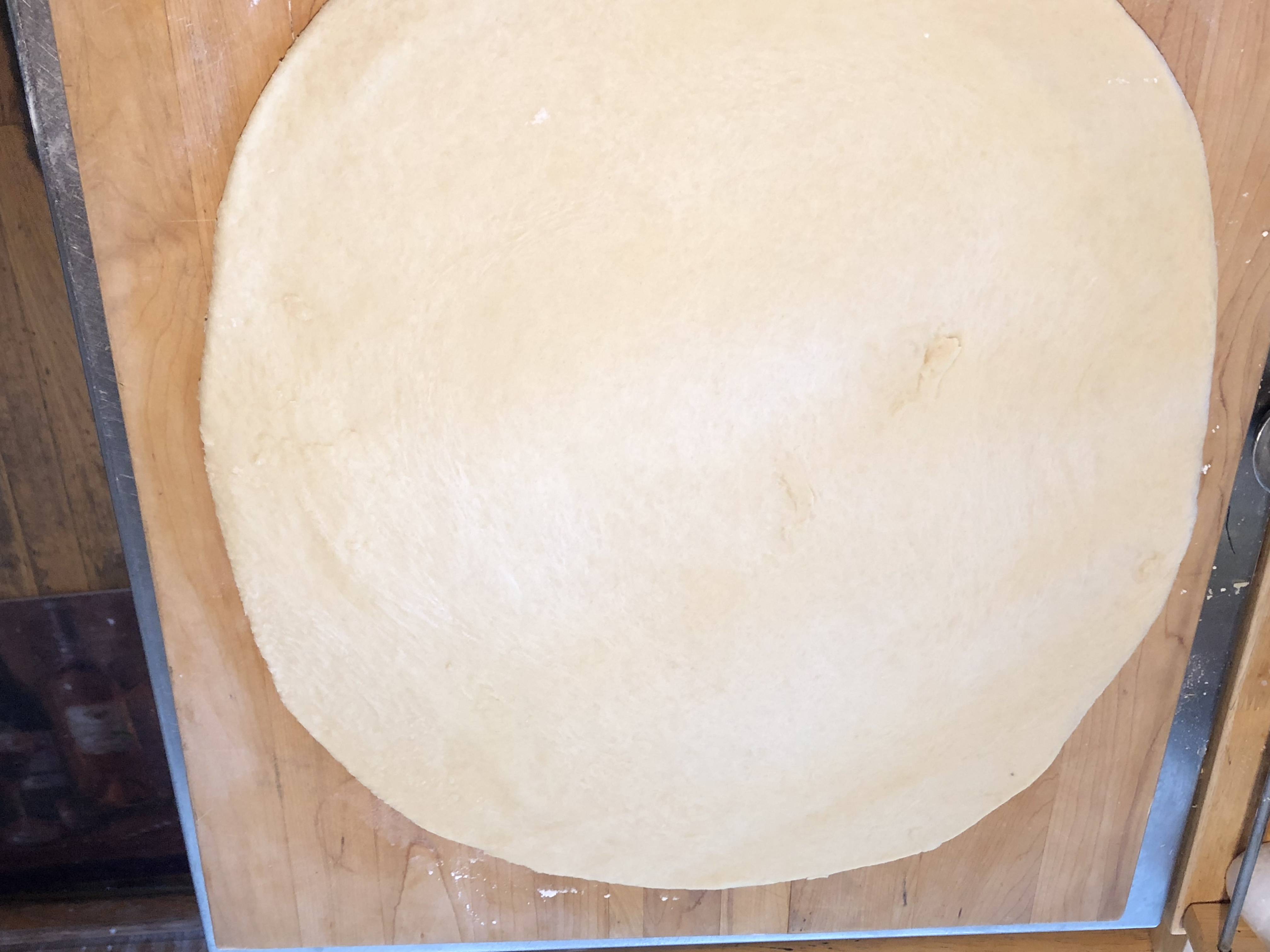 Now take your butter and spread it onto the rolled out dough, then you will take the sugar mixture and spread it evenly over the entire dough.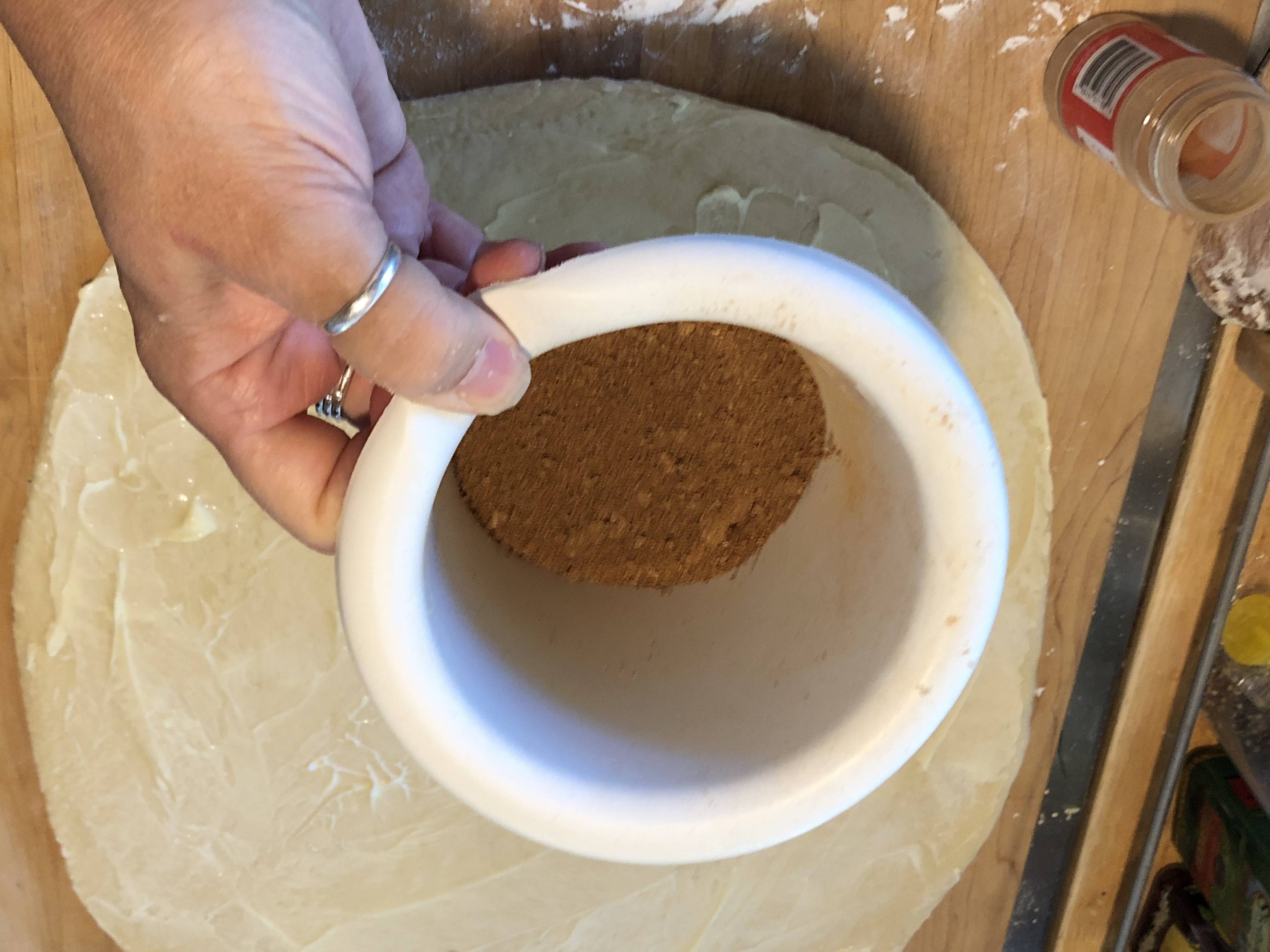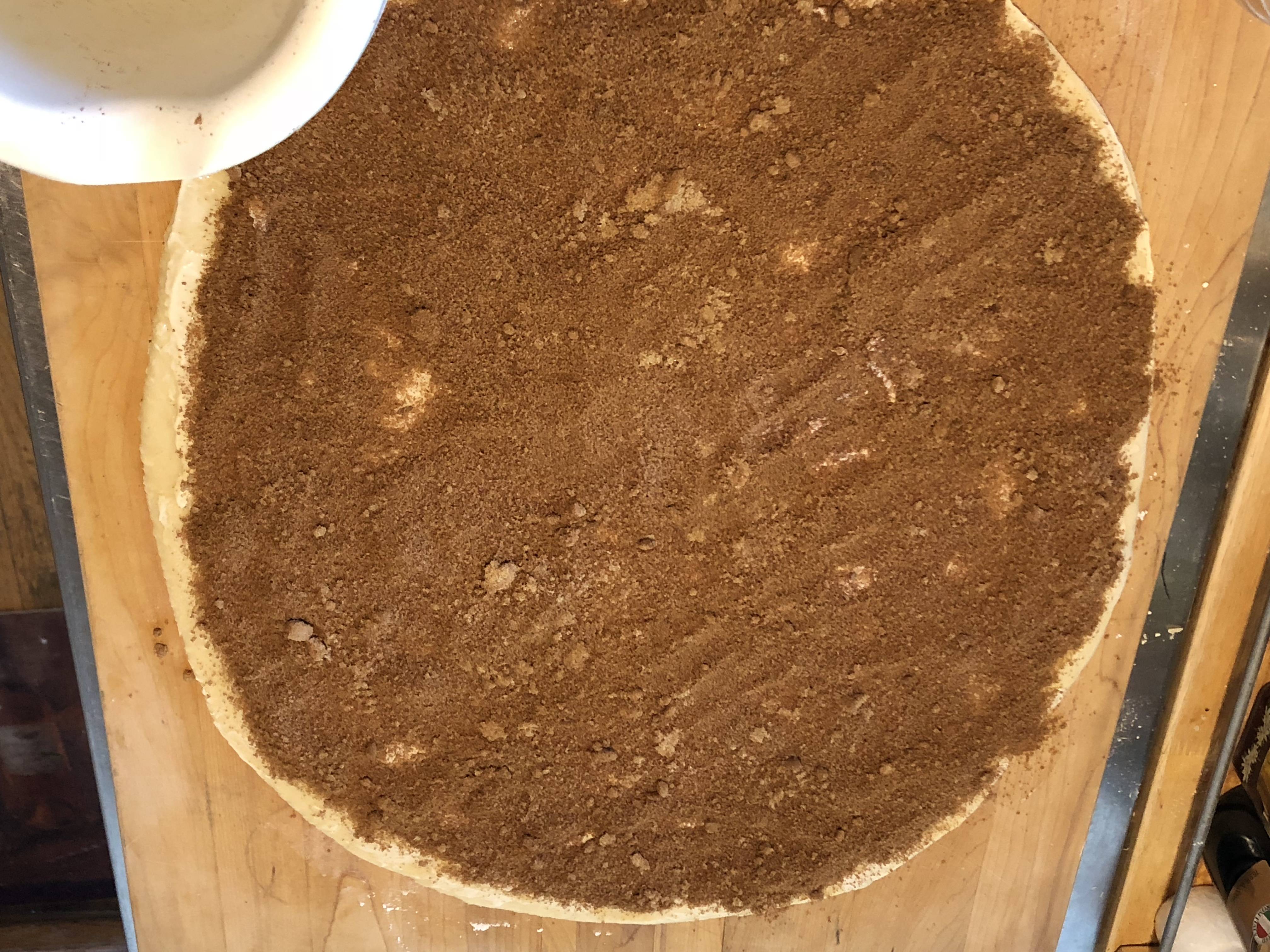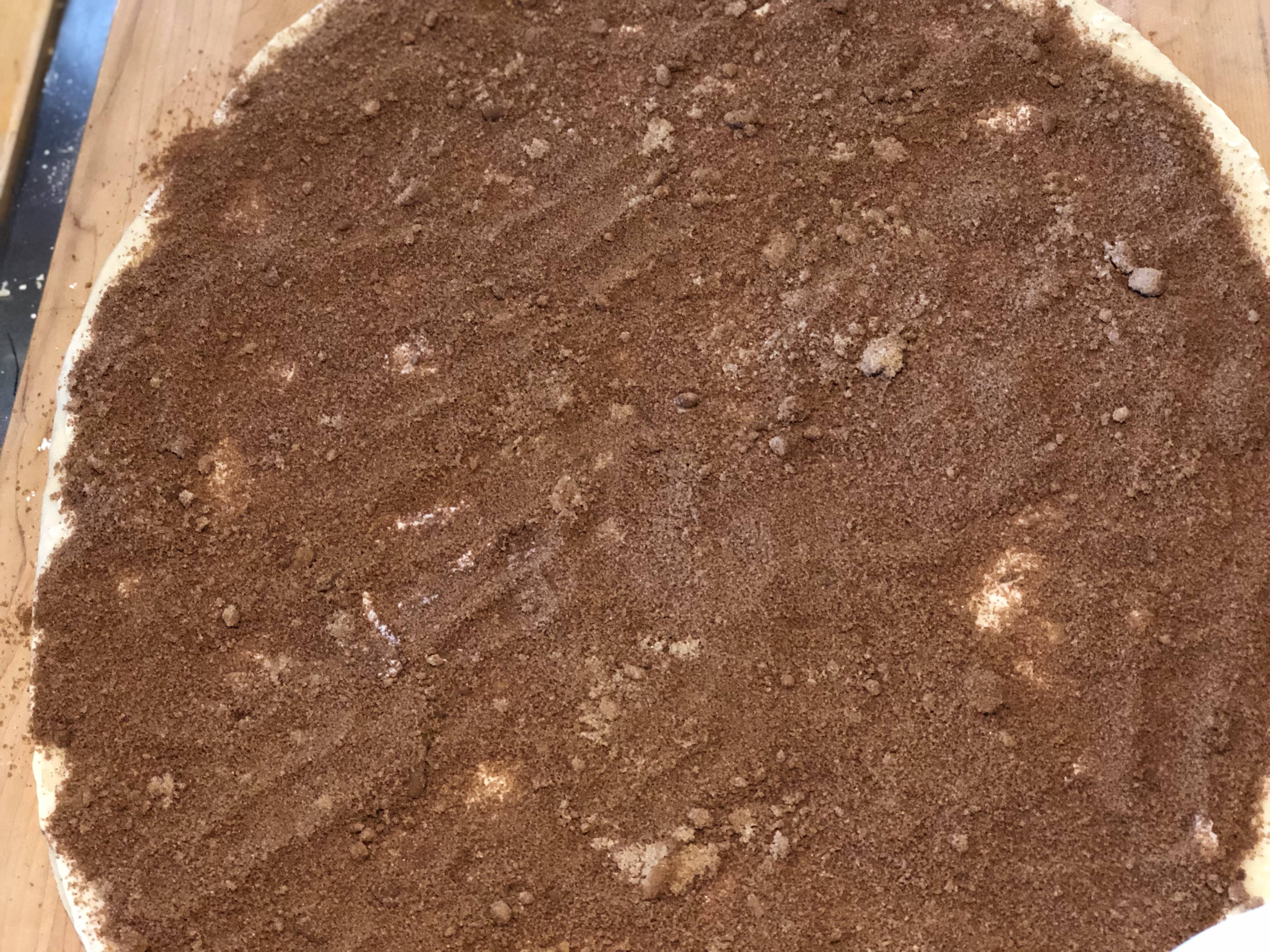 Next you will need to roll the dough (just like a jelly roll) roll it from the long side, you will have a roll that is about 16 inches long when you are finished.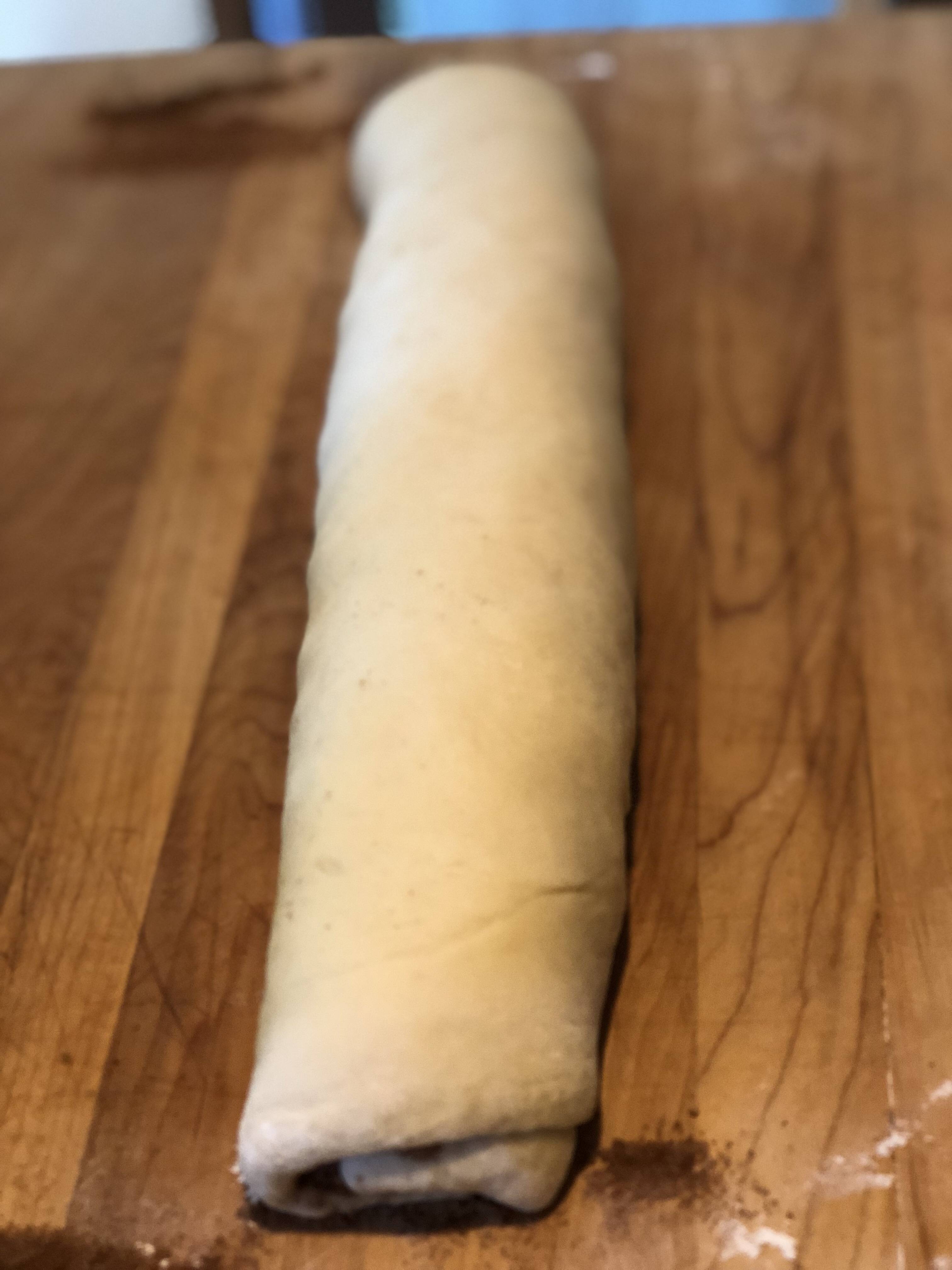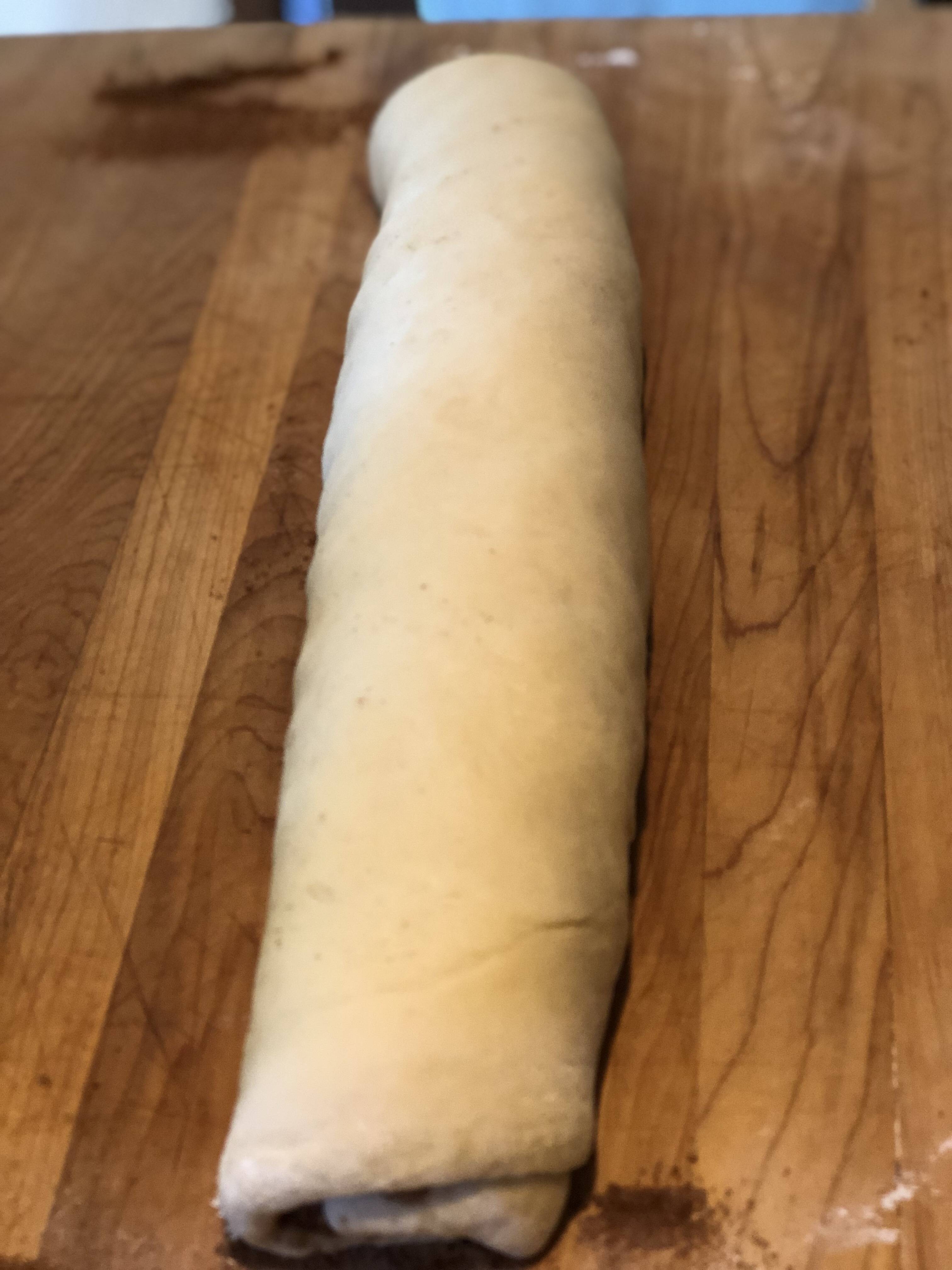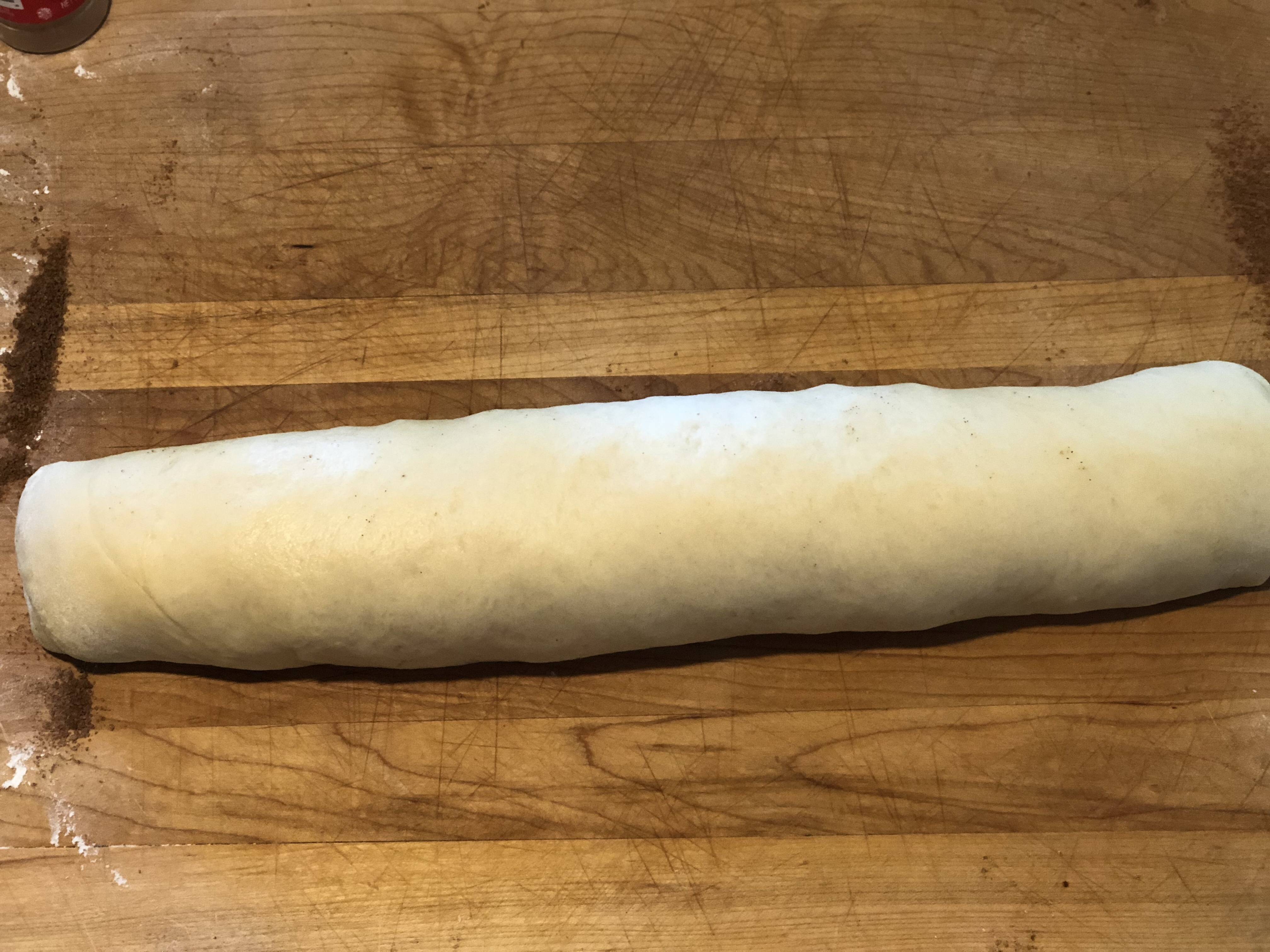 Finally you will need to cut the roll into about 1 1/2 inch slices, you should get about 12 slices. Again this is your choice, how big do you want your sticky buns, the thinner you slice them the thinner your sticky buns will be, you should be safe going to an inch this will give you a few more.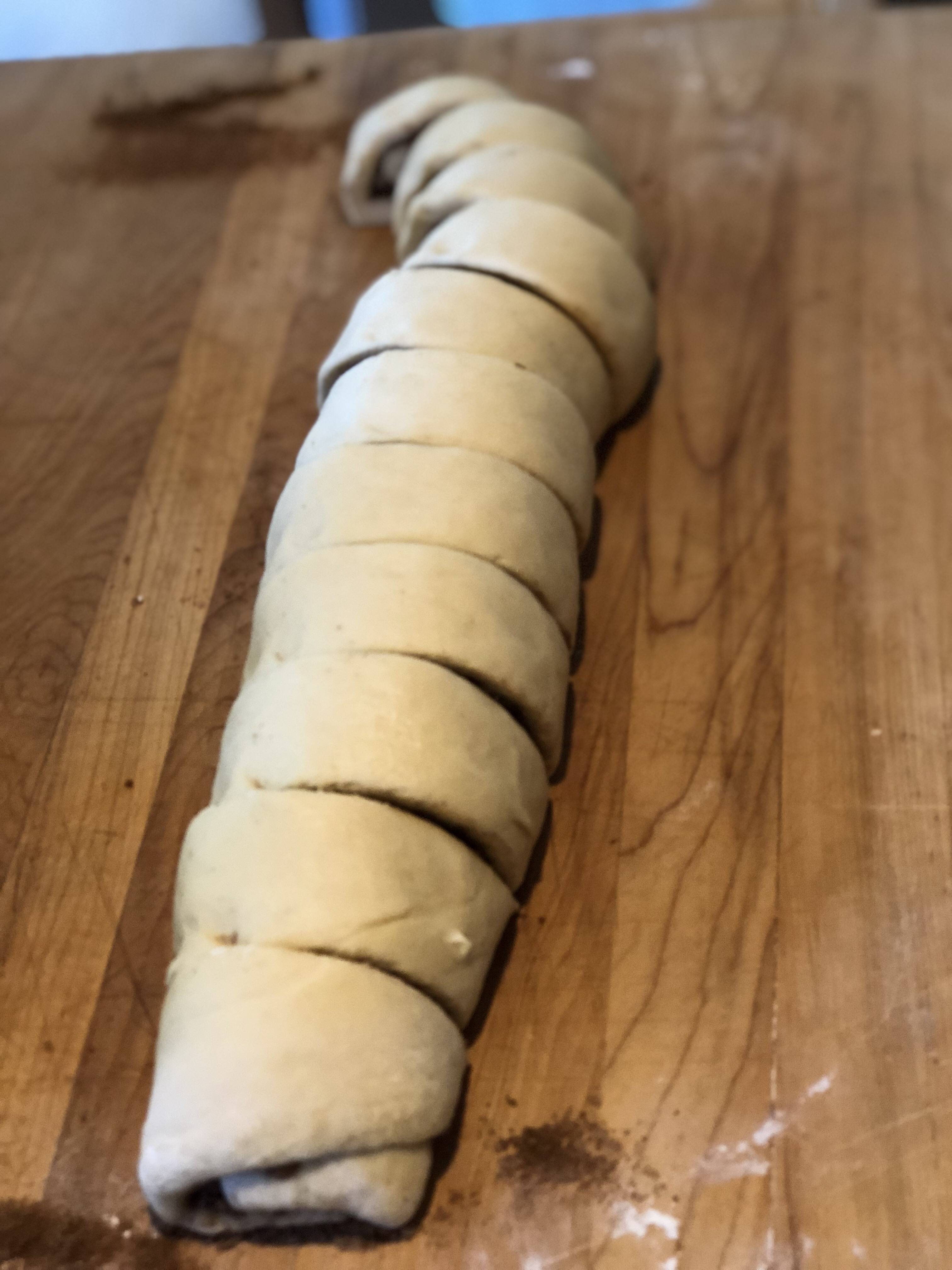 Grease a 9″ x 13″ pan. Now this is where you get to decide what type of sticky buns you want. If you want them to be like the original Cinnabon then just take your slices and place them in your pan cover and let them rise again double in size. About 30 minutes.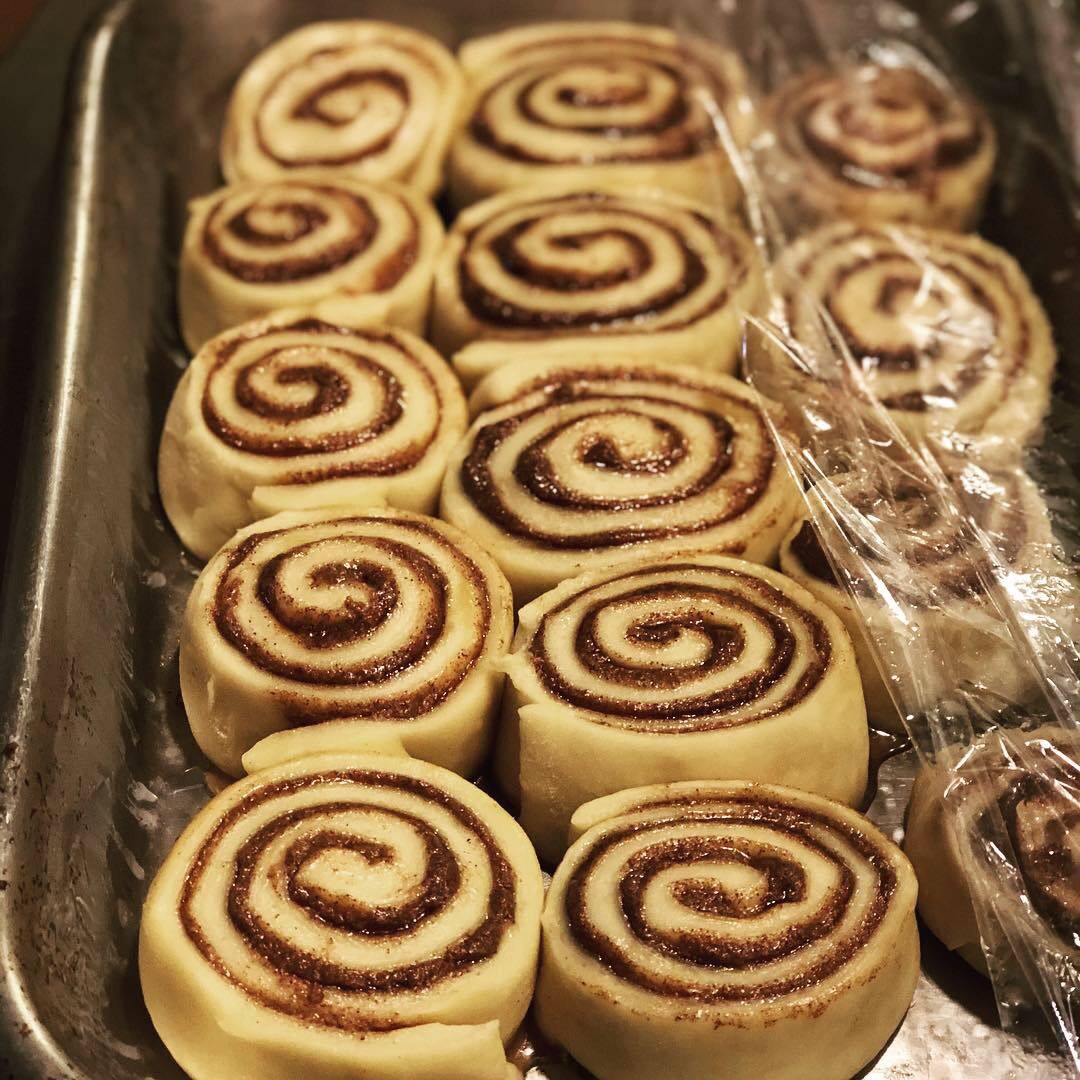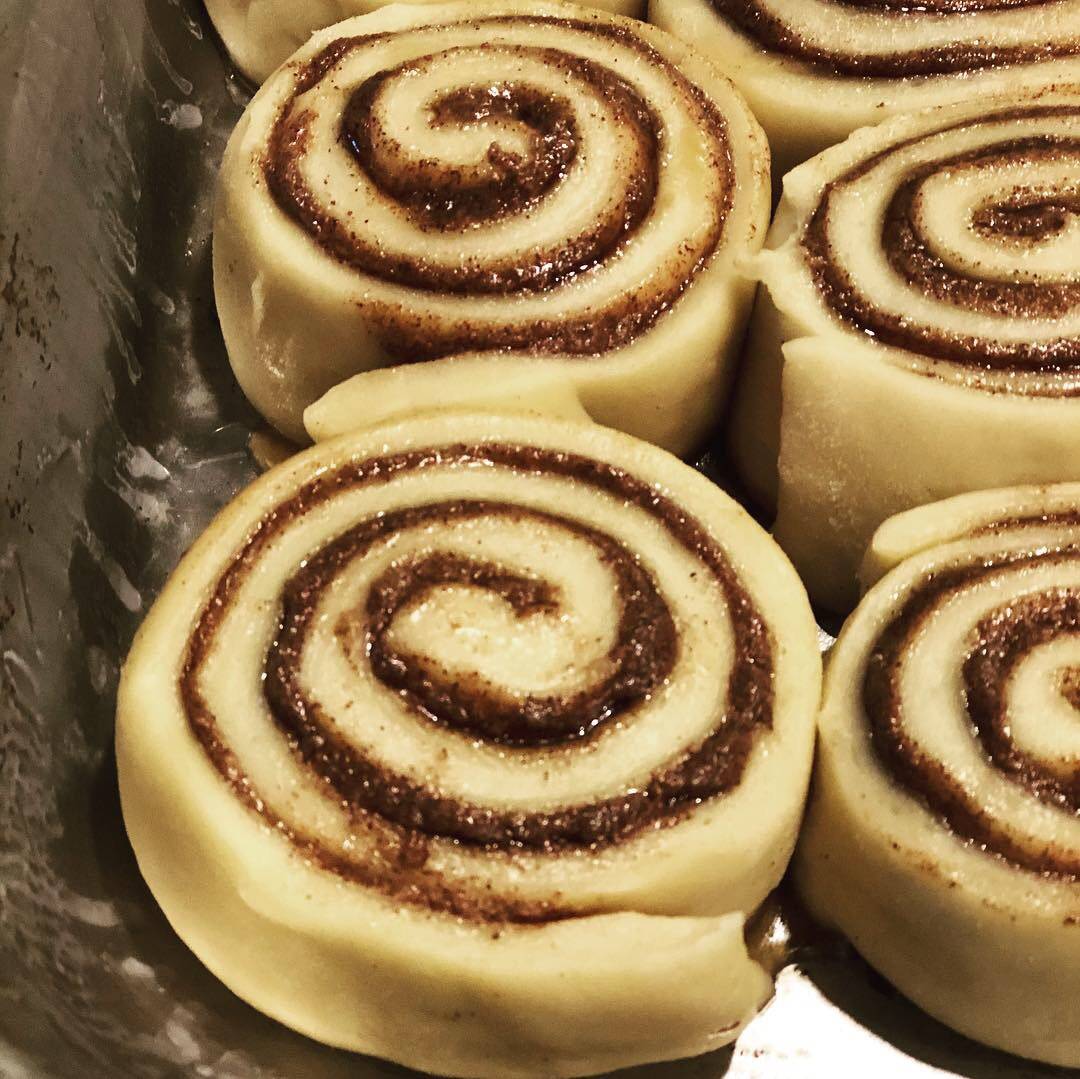 Second option is to make a gooey sticky bun, so at this point grease your 9×13 pan and then take your glaze and spread on the bottom of the greased pan, then place your rolls on top of the glaze, cover and let this raise for 30 minutes or until doubled in size.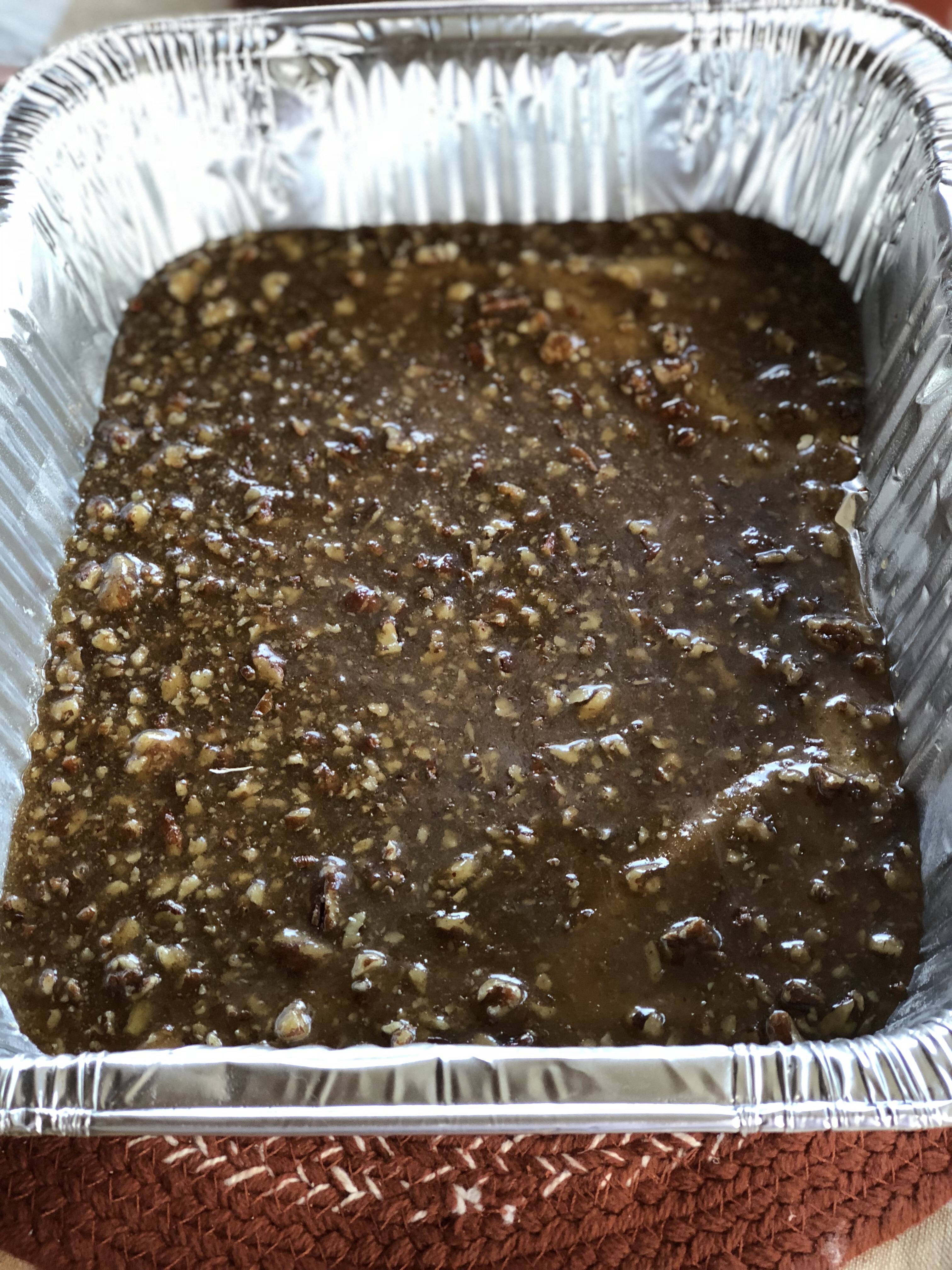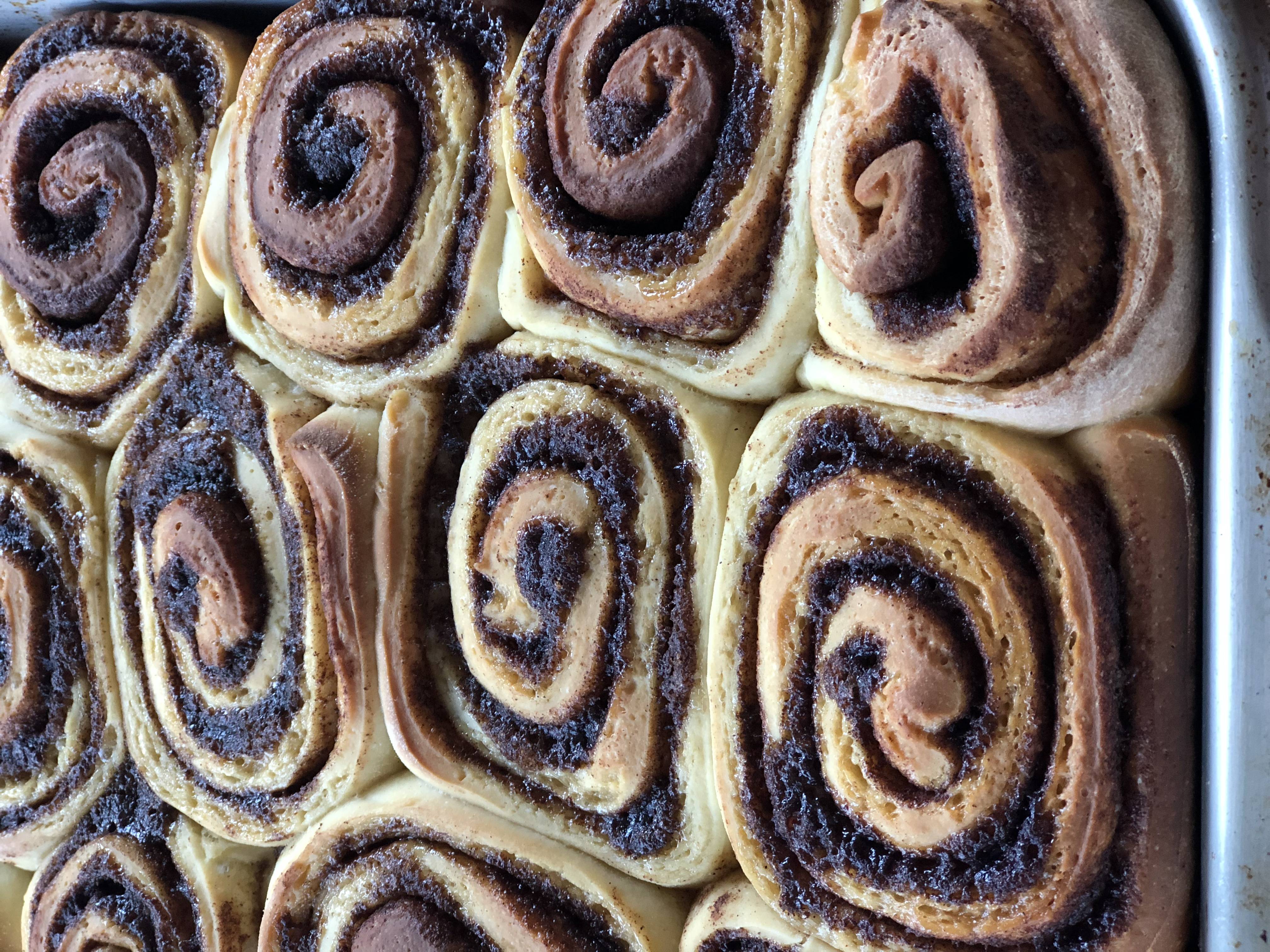 Cook at 350 degrees Fahrenheit for about 20 to 30 minutes you want them golden brown but be careful not to let the edges get to dark trying to get the middle ones brown. Once they are done cooking, if you made the plain buns you will now ice them with the cream cheese icing, do this while they are still hot it just makes the icing perfect.
As you can see I have only iced 1/2 of my sticky buns, we have some who like them plain or want to add their own icing!!!
Now for the gooey sticky buns, when they are finished cooking you will need to remove from oven and flip them out of the pan with in the first 5 minutes, this will allow that goo to stay on the sticky buns and not the bottom of the pan, but please remember this is very hot sugar and it doesn't feel very good when it hits the skin, you were warned.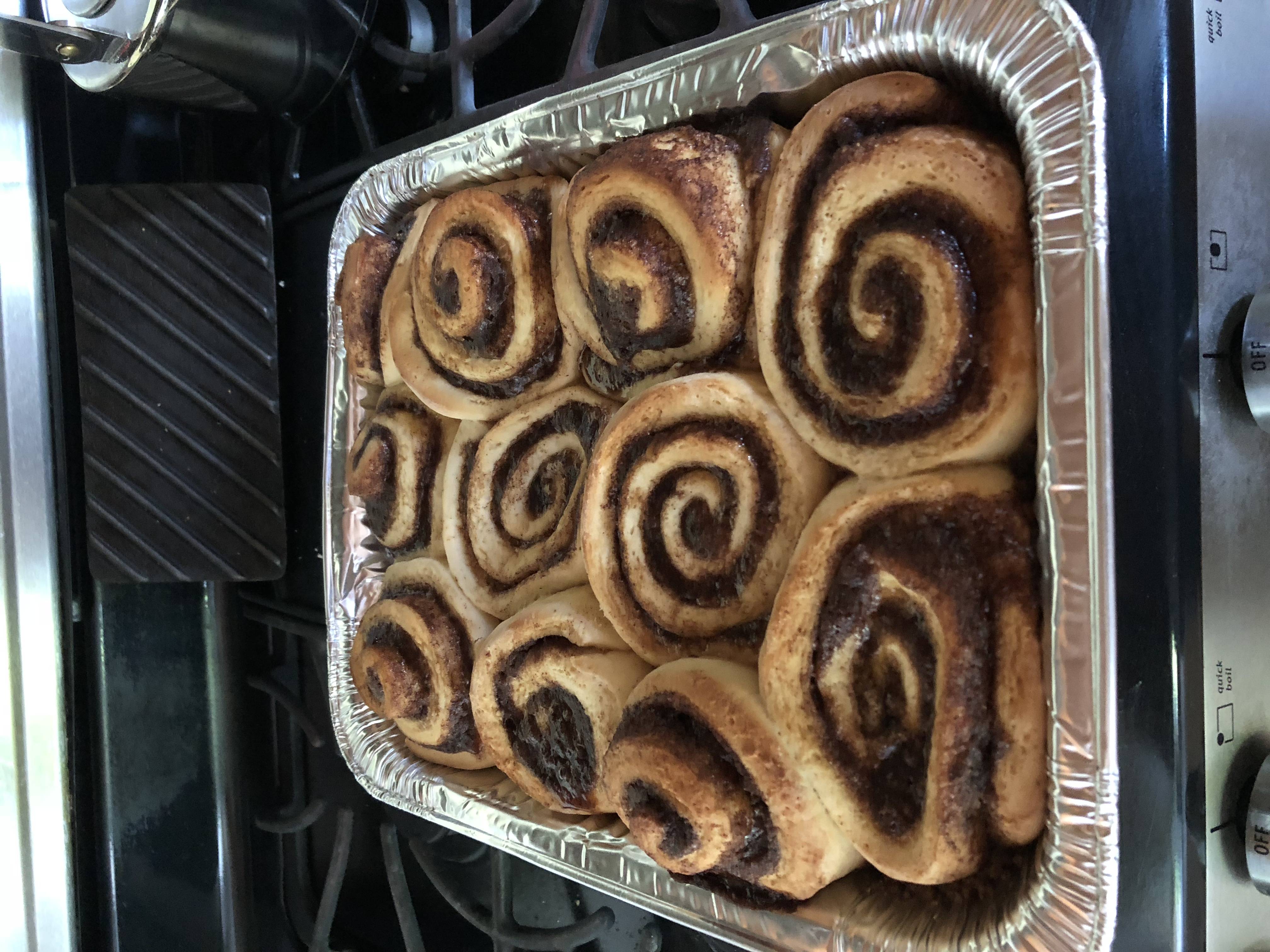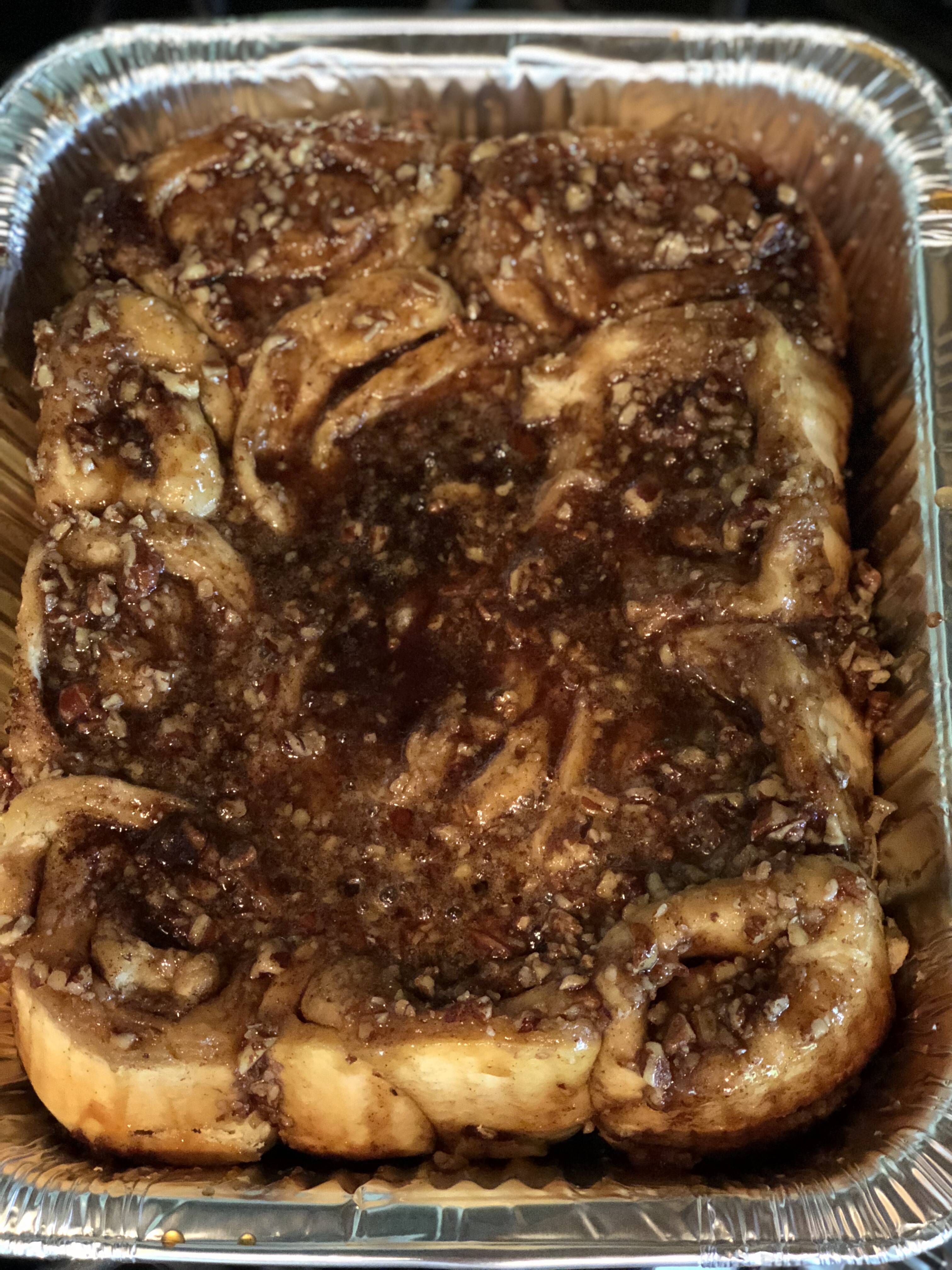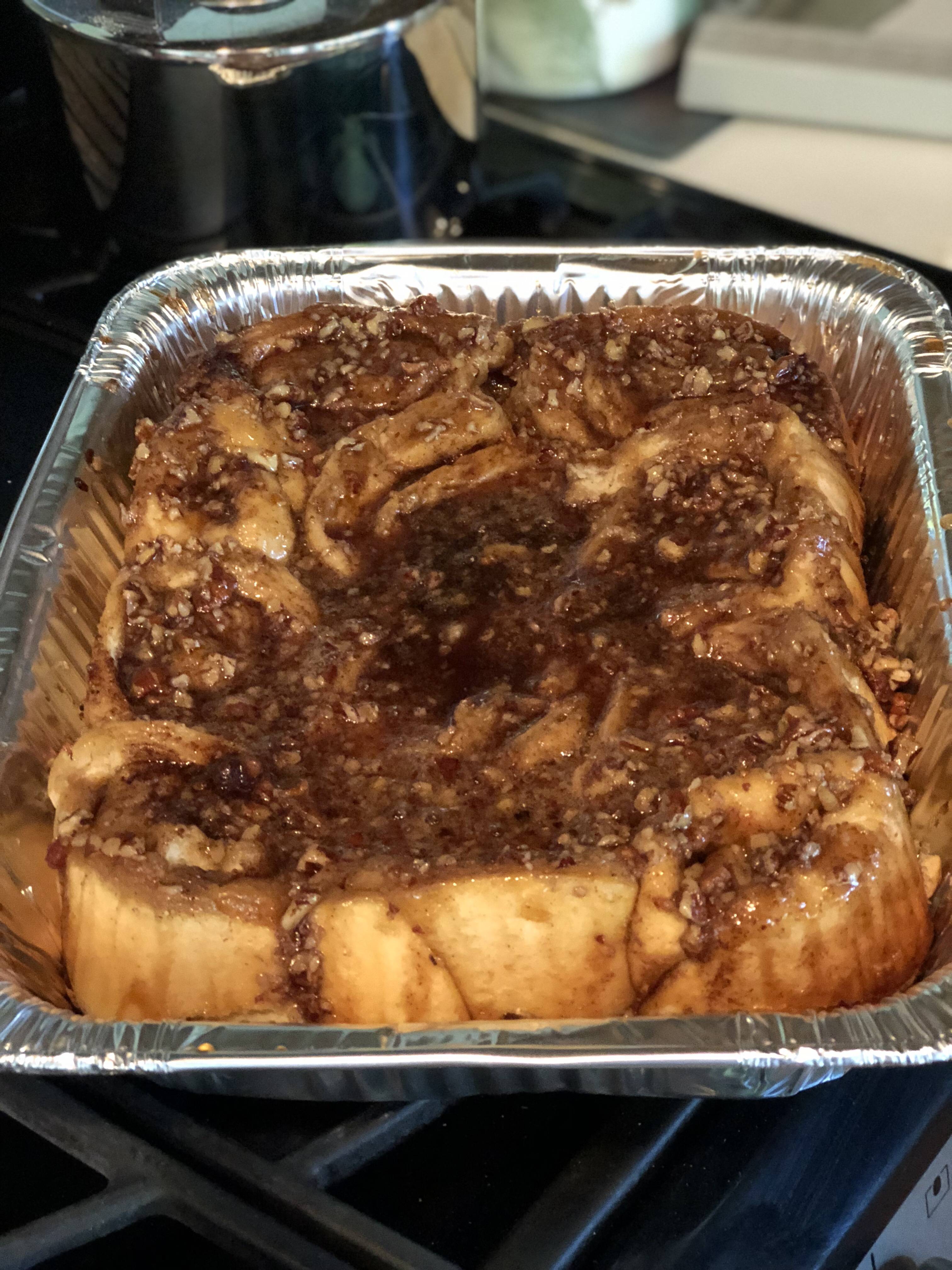 I have listed the recipes for both kinds of sticky buns as well as the cream cheese icing, which by the way is delicious on the gooey buns as well. I hope this has inspired you to join the journey and have some fun in the kitchen…
Sticky Buns
Total Time
1
hour
25
minutes
Ingredients
DOUGH
2 1/4

Tsp

Yeast

1

Cup

Warm Milk

1/2

Cup

Granulated Sugar

1/3

Cup

Margarine

1

Tsp

salt

optional

2

Eggs

4

Cups

Flour
FILLING
1

Cup

Brown Sugar

3

TBLSP

Cinnamon

1/3

Cup

Margarine
CREAM CHEESE ICING
6

TBLSP

Margarine

1 1/2

Cup

Powdered Sugar

1/4

Cup

Whipped Cream Cheese

your choice can use plain as well

1/2

Tsp

`Vanilla
GLAZE
1/4

Cup

Corn Syrup

1/4

Cup

Brown Sugar

3

TBLSP

Butter

melted

1

Cup

Chopped Pecans
Instructions
DOUGH
Dissolve yeast in warmed milk. Add sugar, margarine, eggs and flour into large bowl, mix until well incorporated add the milk/yeast mixture and using a dough hook mix until dough creates a ball and has a smooth texture.

Place the dough in a greased bowl, cover and place in a warm spot and allow the dough to double in size.

Once the dough is ready, you will roll out the dough to approximately 16 inches wide by 12 inches long.
FILLING
Combine brown sugar and Cinnamon in a bowl. Take the margarine and spread it over the entire piece of dough, then take your sugar mixture and spread over the buttered dough.

You will now roll the dough start at the long edge, rolling the dough completely. You will end up with a roll that is about 16 inches long.

Cut the roll into 12 slices each will be about 1 to 1 1/2 inches wide.

AT THIS POINT YOU WILL NEED TO DECIDE WHICH WAY YOU WANT TO MAKE YOUR STICKY BUNS.
CINNABON STYLE STICKY BUNS
Grease a 9x13 inch pan and place the sliced rolls in the pan, cover and let raise for 30 minutes or until they have doubled in size. Place in a 350 degree Fahrenheit preheated oven and bake for 20 to 30 minutes, golden brown. While the rolls are baking make your cream cheese icing by combining all the ingredients and blend to a smooth consistency.

remove from oven and ice while the rolls are warm.
CLASSIC STICKY BUN
Grease a 9x13 inch pan and place the glaze at the bottom of pan. Take your sliced rolls and place on top of glaze. Cover and place in a warm spot and allow them to double in size. Approximately 30 minutes. Bake at 350 degree's for 20 to 30 minutes, golden brown.

Remove from oven and within 5 minutes flip the pan over onto a large dish, this will allow the glaze to stick to the buns and not the bottom of the pan. Please remember that this is very hot sugar and it will burn your hand.
Recipe Notes
I just wanted to put a side note to this recipe:
If you are freezing you will want to slice the rolls and place them in a greased pan and then freeze. This way they will raise while they are defrosting and will be ready to go. If you are making the glazed sticky buns, you will not put the glaze in the pan until you are ready to cook. So Remove from freezer take the frozen buns out of the pan and place the glaze in the pan and then put the buns back into the pan. let them defrost and double in size and then cook.
(they should pop out of the pan fairly easily. If you are concerned place a piece of wax paper or parchment paper at the bottom of the pan so that they will come out with ease)