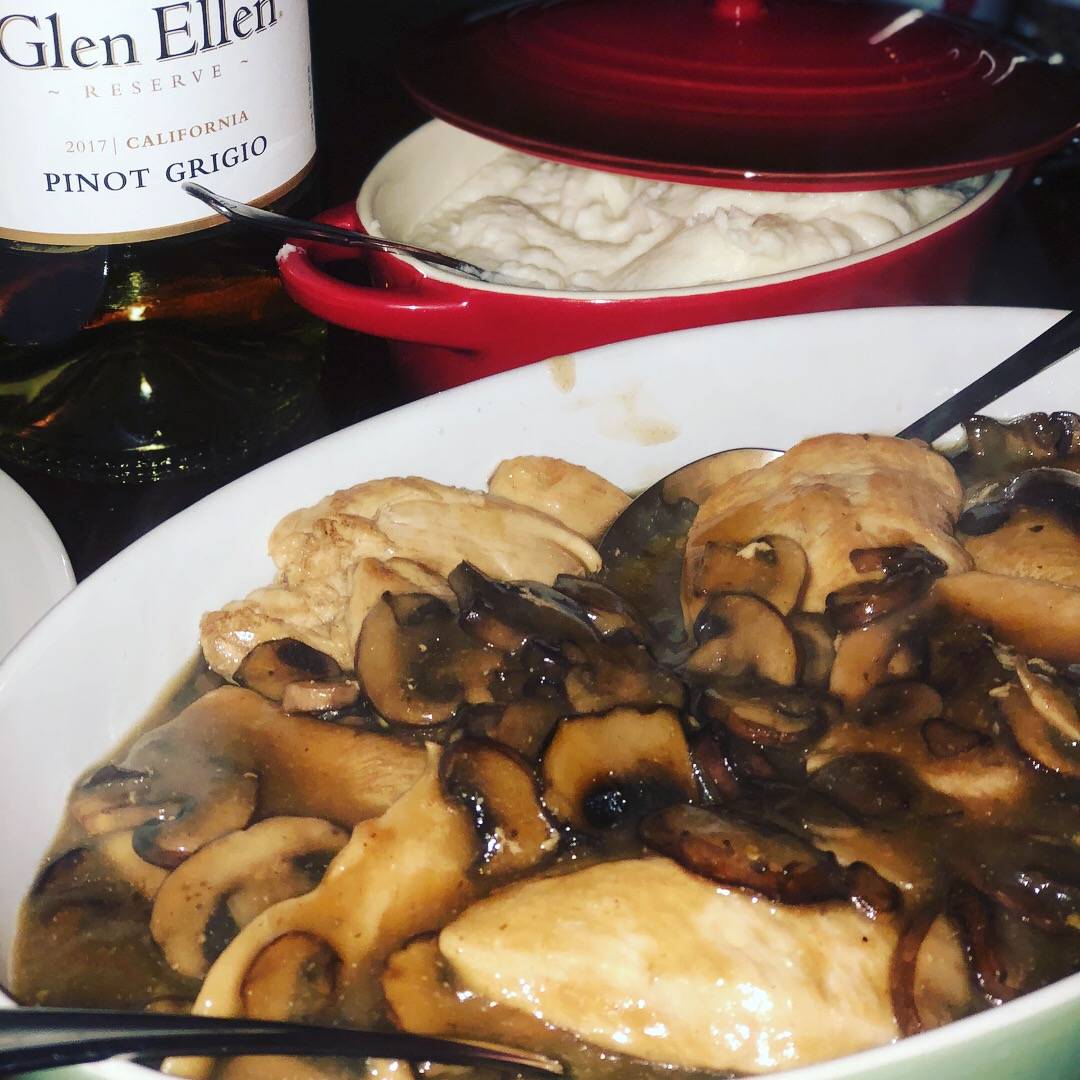 Welcome back!!!
I just can't say enough about this meal!! I think it is my all time favorite. Chicken Marsala and Faux Mashed Potatoes or better known as Mashed Cauliflower. Oh my goodness. Pure heaven.  Most times we just serve a salad with this meal since your "potatoes" are your vegetable as well.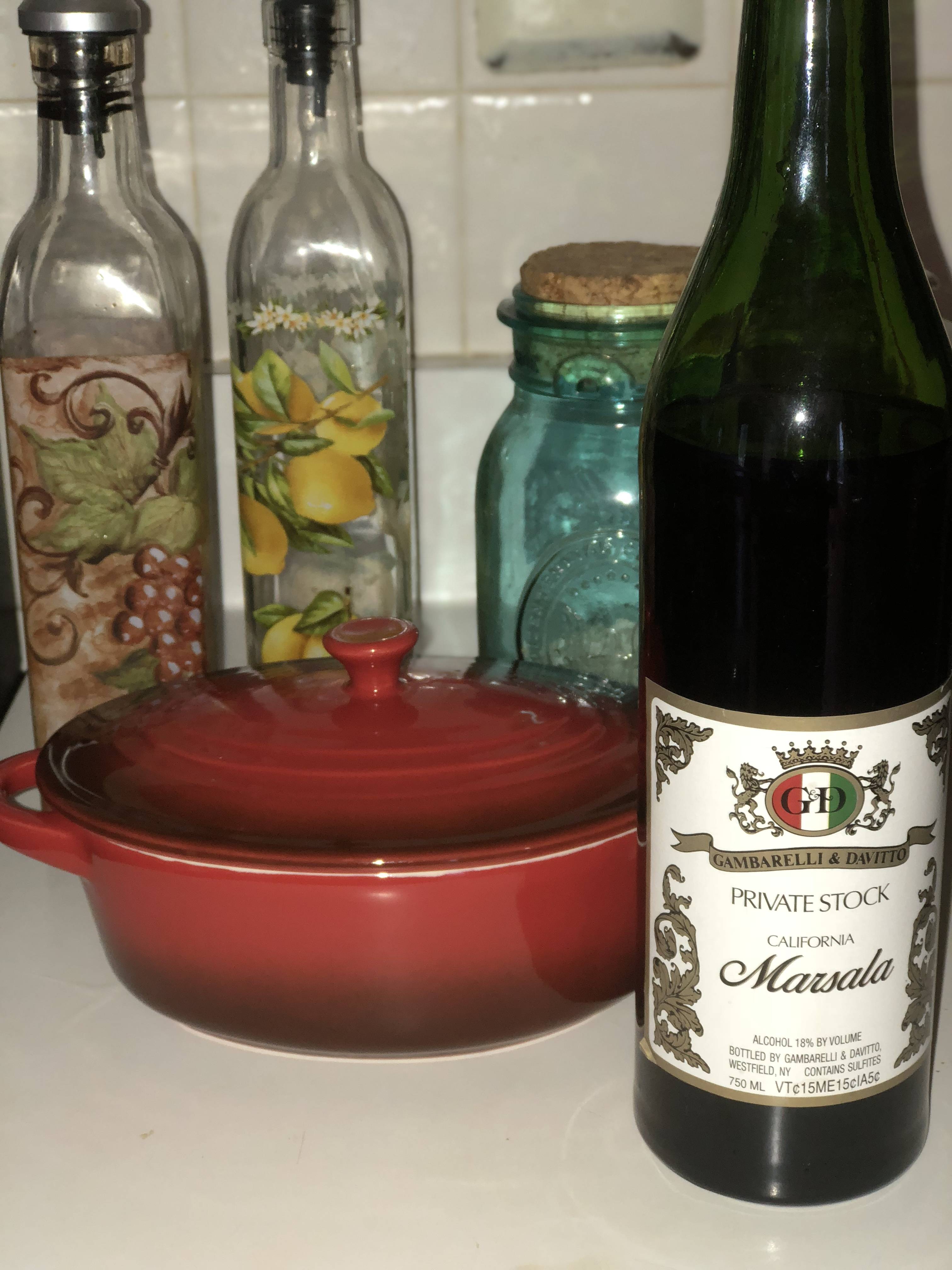 First you really will want to filet your chicken, you can keep them whole breasts but it takes much longer to cook.  Once the chicken is filleted you will chop your baby Bella Mushrooms. You are now ready to make your meal.  Take a little olive oil and add it to a sauté pan, add your mushrooms and cook them for about 10 minutes on medium high heat.  Make sure to stir every so often so they don't burn on either side.  Once they are slightly browned remove from pan and set aside for later.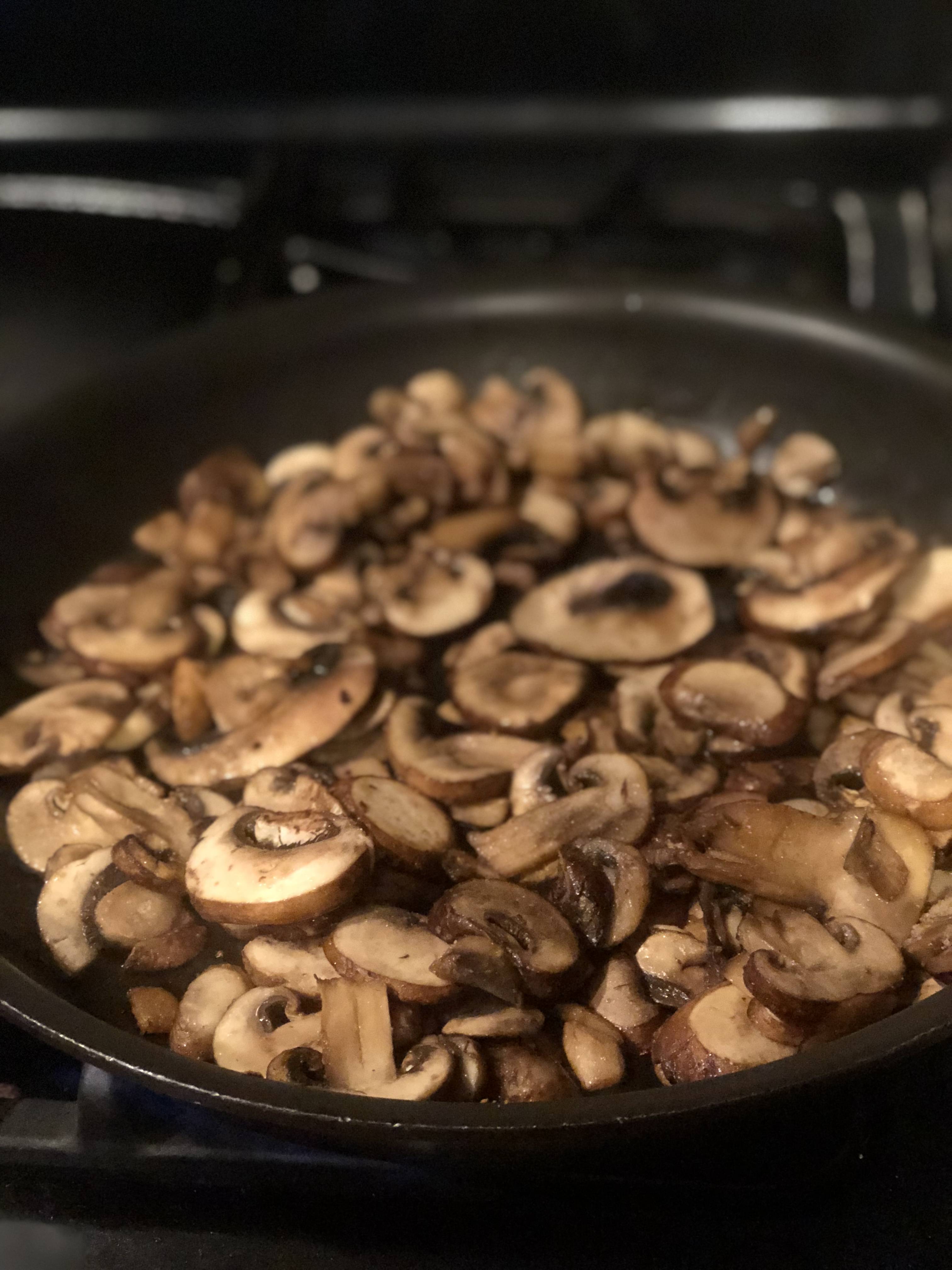 Next you will want to add a little more olive oil  and 2 or 3  garlic clove (sliced) to the same pan and cook your chicken, (if it doesn't fit all at once that is ok as it cooks it will reduce in size and you can add more to the pan).  After the chicken is browned on both sides, you will want to add your mushrooms back into the pan. Now you are ready to add the Marsala wine I use Gambarelli & Davitto I have found that many chefs recommend this brand. It has a mellow flavor and is very reasonably priced.  If I can make one suggestion  please do not use store bought non alcoholic Marsala wine,  it is extremely salty and does not lend itself to a smooth flavor in your dish.  If you are worried about the alcohol content, you will sauté this dish for a good 20 to 30 minutes so more than 40% of the alcohol will be cooked out and then each serving will have very little, and the longer you saute it the more the alcohol will evaporate.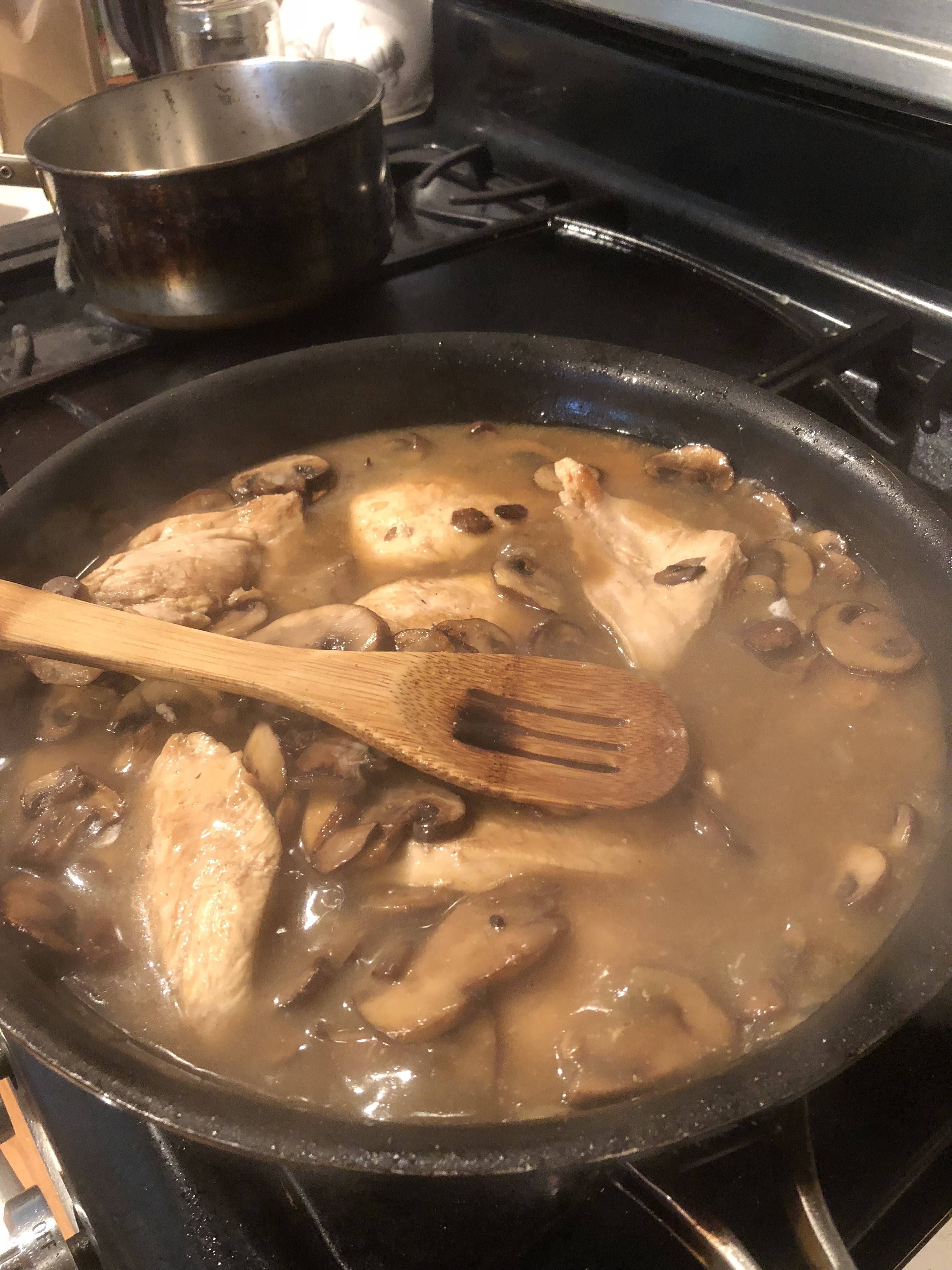 Next add the water and bullion stock I use Better than Bullion it is a paste made from seasoned roasted chicken and the flavor is amazing  and a little goes a long way. So make sure you start small and add more if needed.  You can substitute chicken broth for the water and bullion  but a lot of times I make this meal without a lot of planning and I always have the bullion in my refrigerator.  Now for the quantity of water or chicken broth I have given  you an estimate  if you are like me and you love your gravy or sauce then feel free to add a little more liquid  just remember to add more bullion if you are using water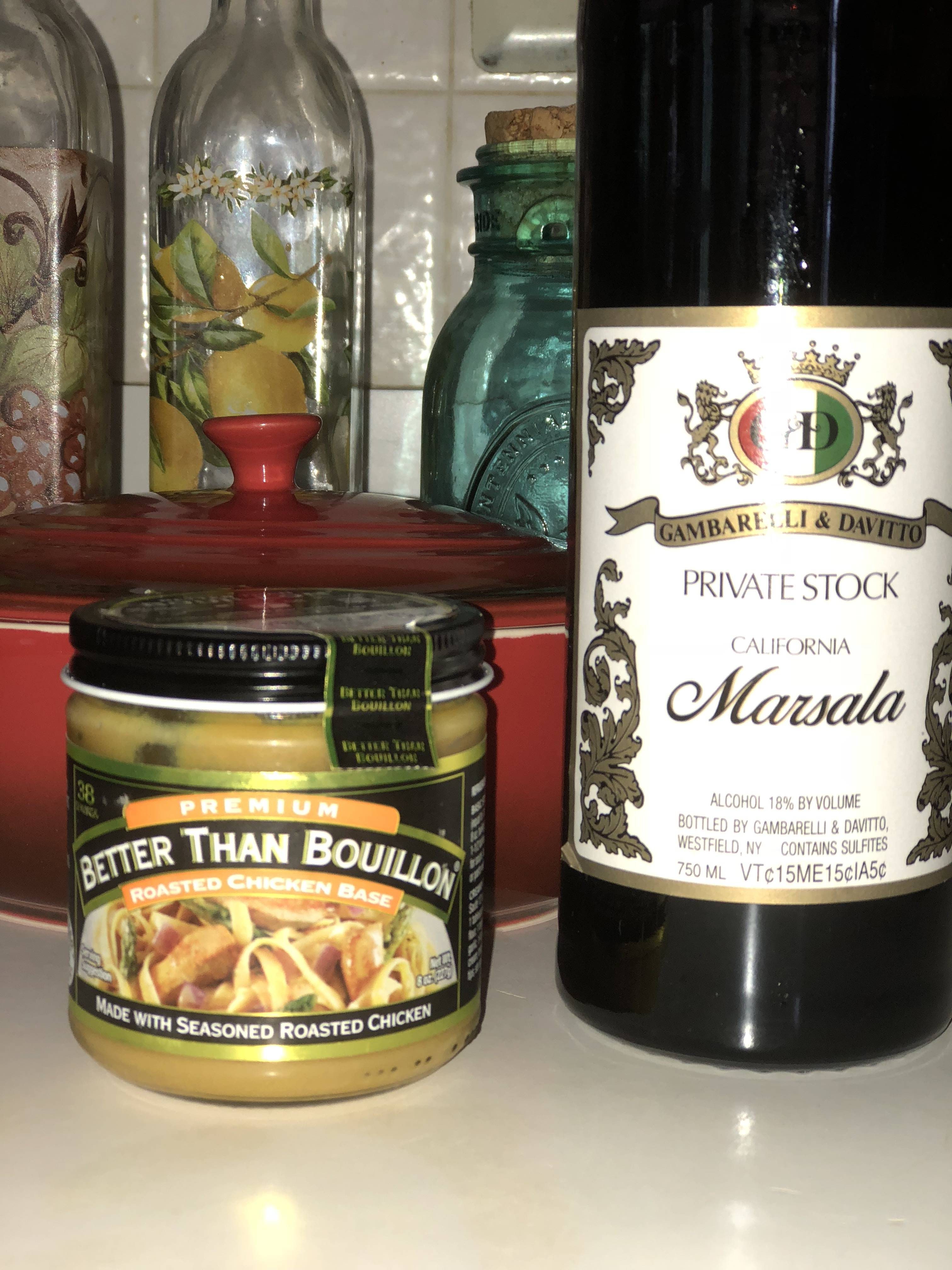 The final step is to add your thickening agent  I use cornstarch mixed in a about 1/4 cup of water. Both flour and and cornstarch have about the same calorie count 28 to 31 calories per Tablespoon, but my personal feelings are it takes less cornstarch and there are no lumps to worry about.  Again less is better than more in this situation, you will add a little of the cornstarch mixture at a time until you get the right consistency, to much and you will have pudding.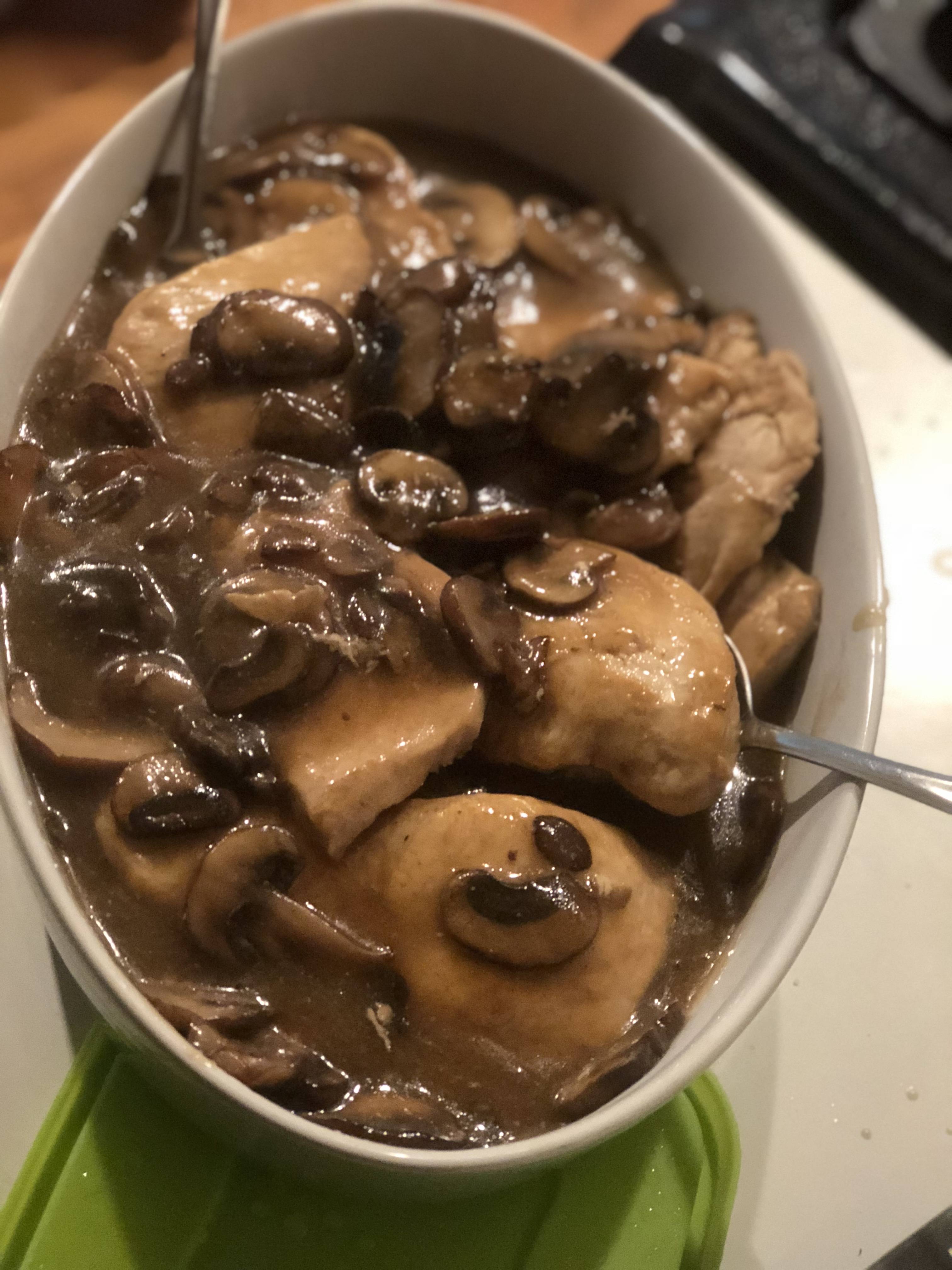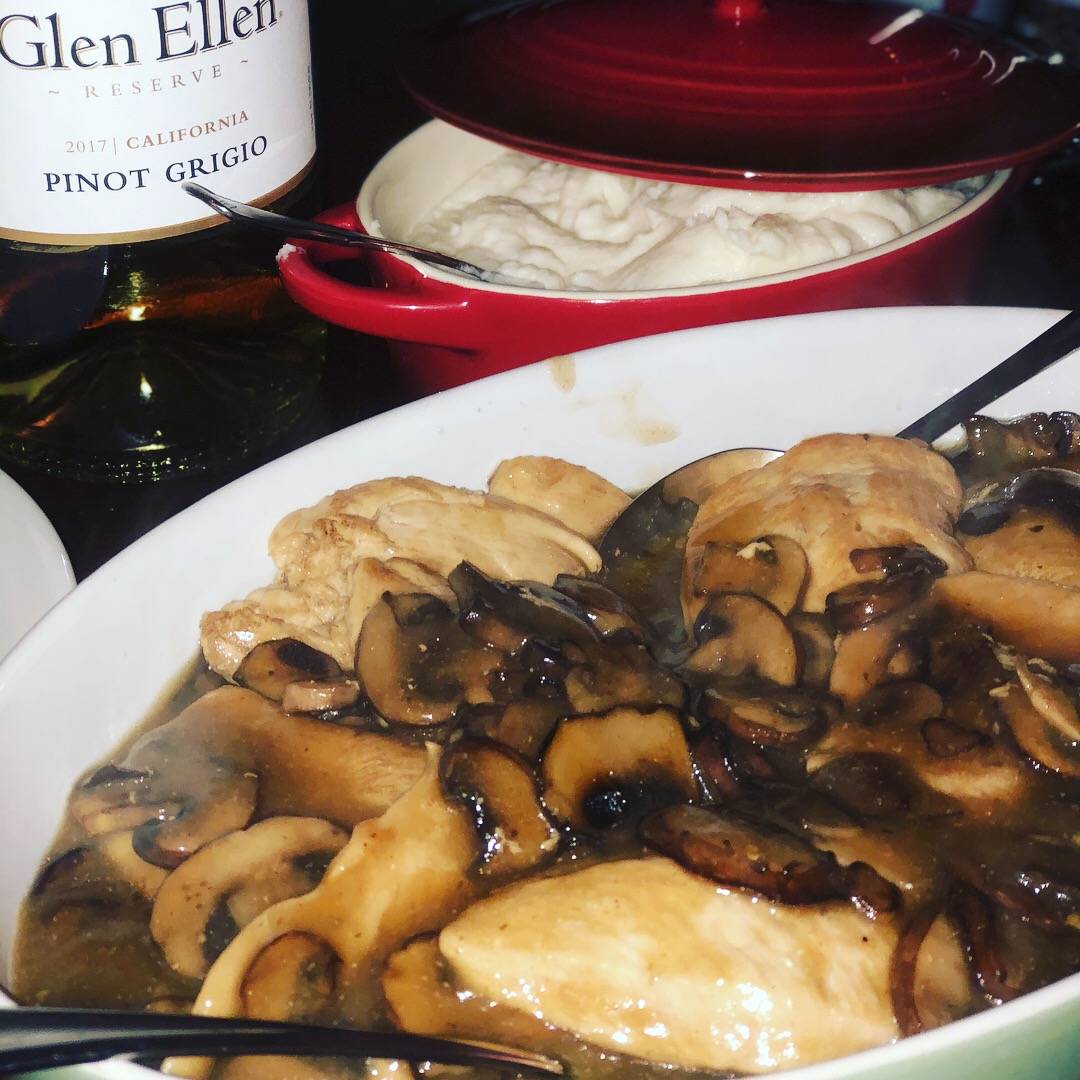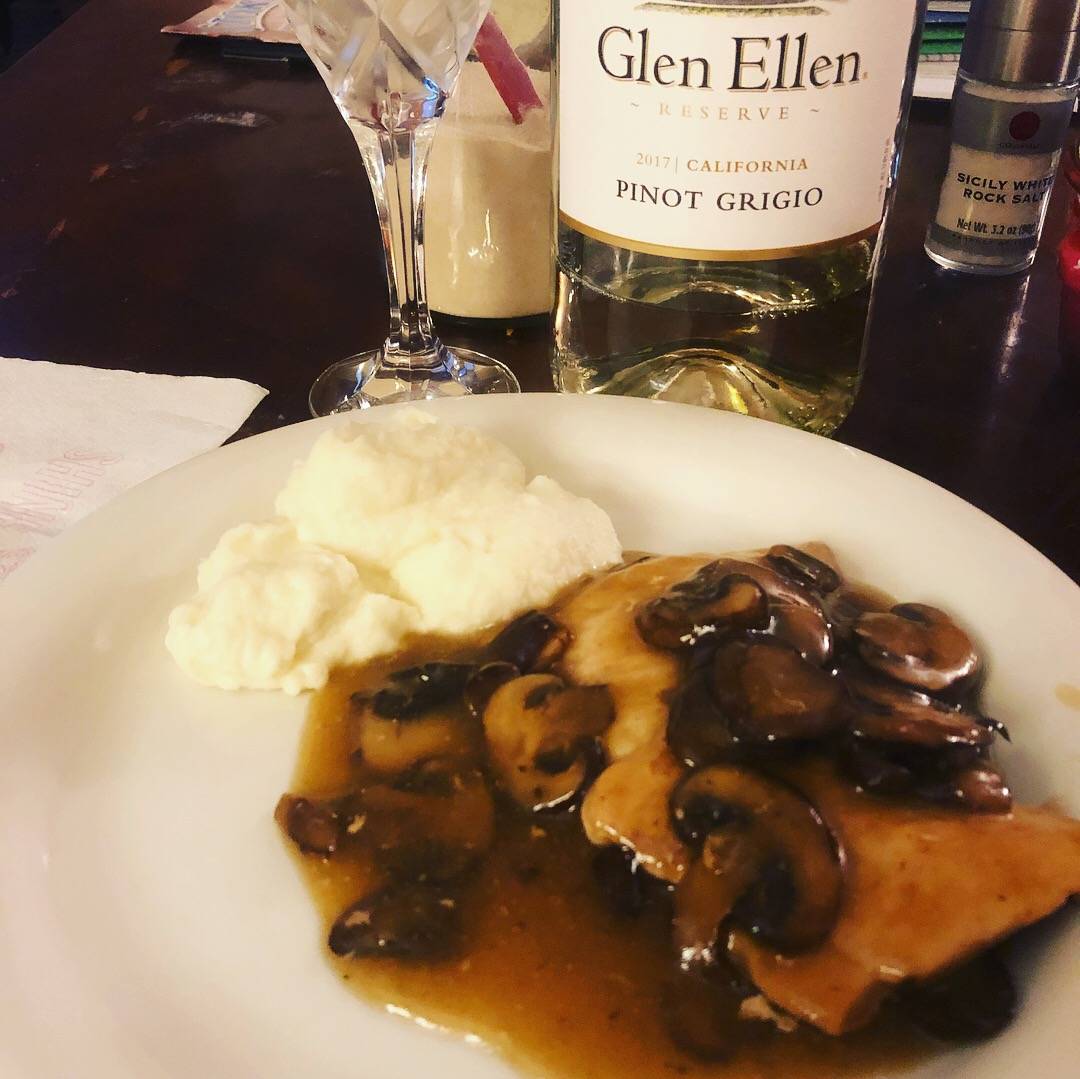 My final note is yes cooking is a science but if you don't have fun what is the point.  Once you have mastered a recipe have some fun and experiment… you would be suprised at what you can create!!!  Most importantly Enjoy the Journey!!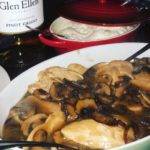 Chicken Marsala
Total Time
1
hour
15
minutes
Ingredients
Chicken Marsala
1 1/2

Pound

Chicken

Filet

1

Pound

Baby Porta Bella mushrooms

Sliced

1/4 cup

Marsala wine

1/2

Tsp

Chicken bullion

1

Cup

Water

2

TBLSP

Cornstarch

2

TBSP

Olive Oil
Instructions
Sauté mushrooms in olive oil. Set aside. Sauté chicken in same pan when browned on both sides add mushrooms back in pan and add Marsala wine, chicken bullion, and water. Simmer for 15 minutes. Mix cornstarch to 1/4 cup water and thicken chicken mixture
Recipe Notes
Take the time to Filet the chicken, it will speed up the cooking process.  Also when you are browning the chicken it doesn't need to be cooked all the way through.  You will be sauteing the chicken with the mushrooms, wine and chicken broth for a good 30 minutes so the chicken will finish cooking during this time. 
And like I always say "Enjoy the Journey"
Faux Mashed Potatoes
Better known as Mashed cauliflower
Ingredients
1

Head

Cauliflower

1/4

Cup

Sour cream

Fat free or regular

1

TBLSP

Smart Balance

You can use butter

Salt and pepper to taste
Instructions
Clean cauliflower and break the trees in to small clumps (you don't need to make extremely small). Place in a pan of boiling water and cook for approximately 25 minute (the cauliflower needs to be very tender). Drain cauliflower (you will need to make sure you drain well. The consistency will be too watery if you don't) and place in a food processor add sour cream and smart balance season with salt and pepper. Blend until it is the consistency of mashed potatoes. You can make this a head of time and warm it up in the microwave when you want to serve it.
Recipe Notes
If you are looking for a way to cut calories and keep amazing flavors. This is the recipe for you. I use fat free sour cream and smart balance to lower the calorie content even more. But you can Jazz this recipe up to fit your needs. 
As I always say. ENJOY THE JOURNEY and let me know how you liked it!!!