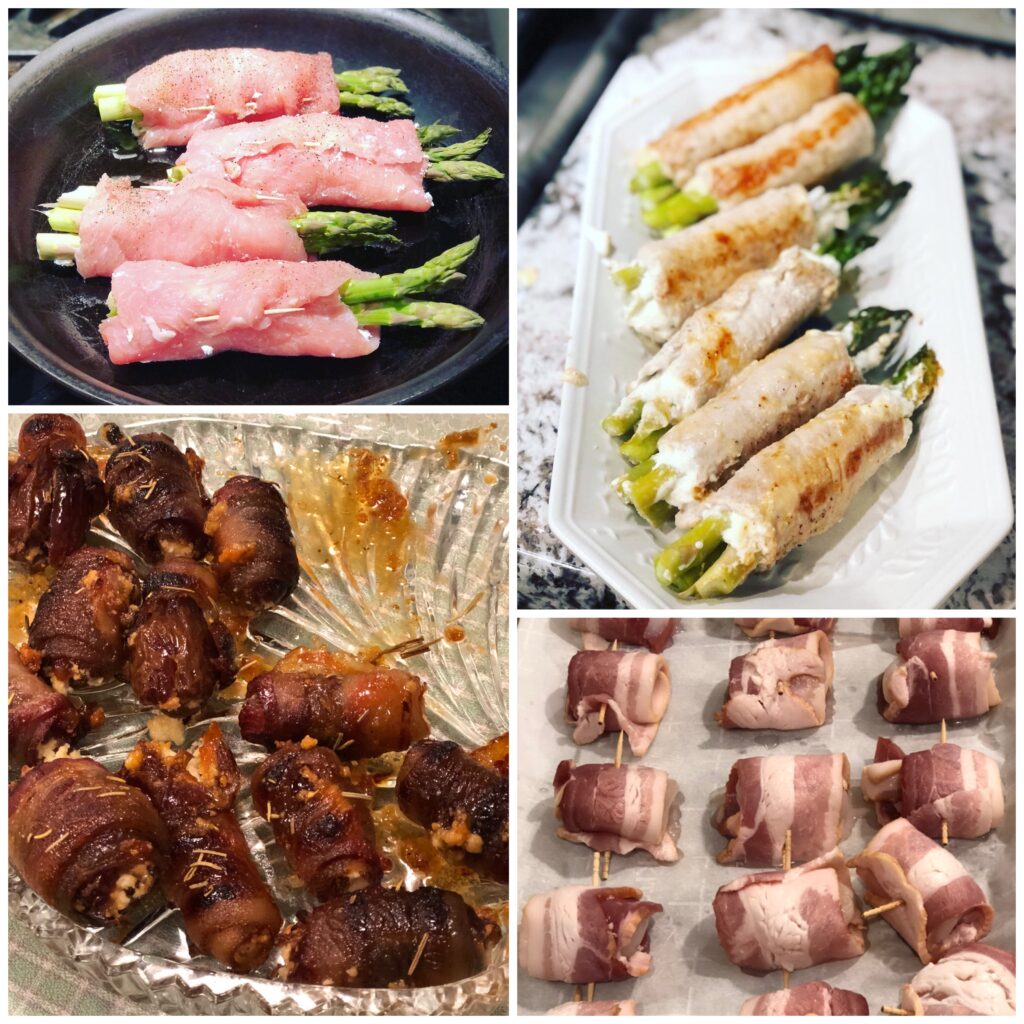 Goat Cheese and More
This is such a simple recipe and yet it makes a beautiful plate as well as a medley of delicious. flavors.
Sometimes things just fall in your lap…
At Christmas one of my daughter's found a great recipe for Bacon Wrapped Dates stuffed with goat cheese. I went a little crazy and bought a log of goat cheese that could feed an army. We made the dates and they were amazing recipe will is below as well as on my site. But to say I had a little goat cheese left is an understatement.
So this week, I was at the local Shoprite picking up some odds and ends when I came across this beautiful package of thinly sliced pork scaloppini. I had a completely different dinner in mind but changed course with this delightful find. Once home, I remembered the goat cheese and decided it was time to do a little creating. Back to the store I went, this time to our local Giant and picked up some beautiful Asparagus, thick, and tender!
This is such a simple recipe and yet it makes a beautiful plate as well as being delicious. First clean the Asparagus. A trick my mom taught us is if you bend the asparagus at the tail end it will snap where the tough portion begins, you can also cut it off if you would like.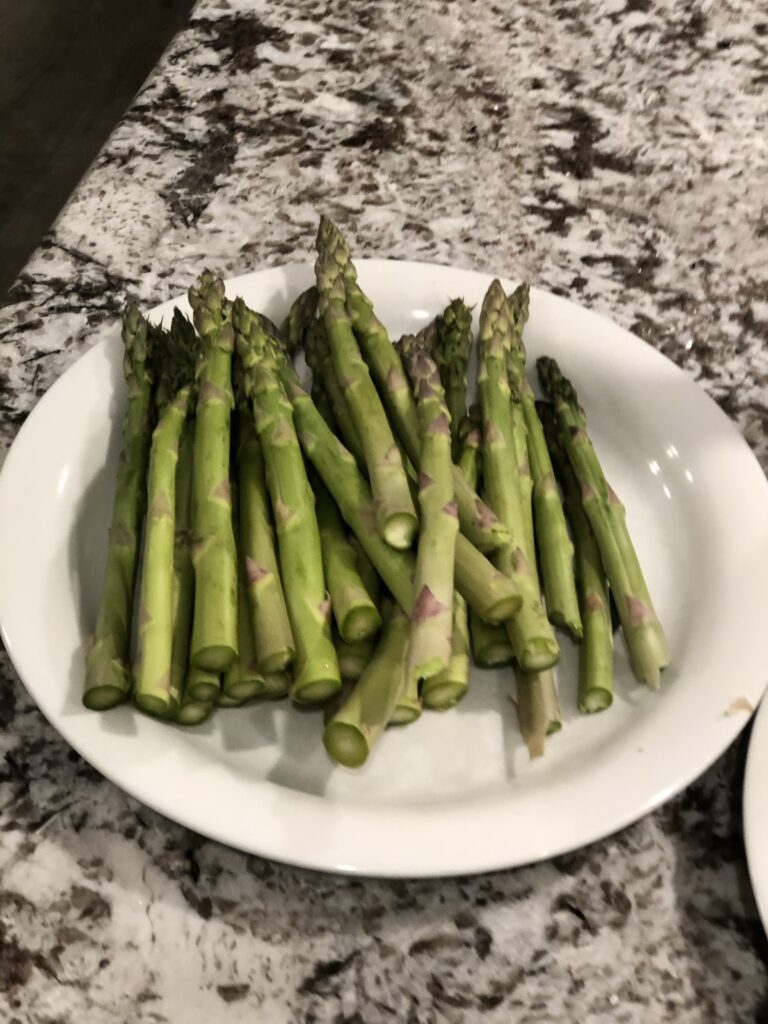 This time around all the work was done for me as far as prepping the meat, if you aren't as lucky as I was to find the meat already cut you will need to thinly slice your pork, also know that you can use any type of meat you like, I think Chicken will be my next choice.
Once you have your meat prepared, season with your favorite spices, I used salt, pepper, garlic. Spread the Goat cheese on the slice of meat and add 2-3 raw Asparagus stalks. roll the meat up and use a toothpick to hold it together.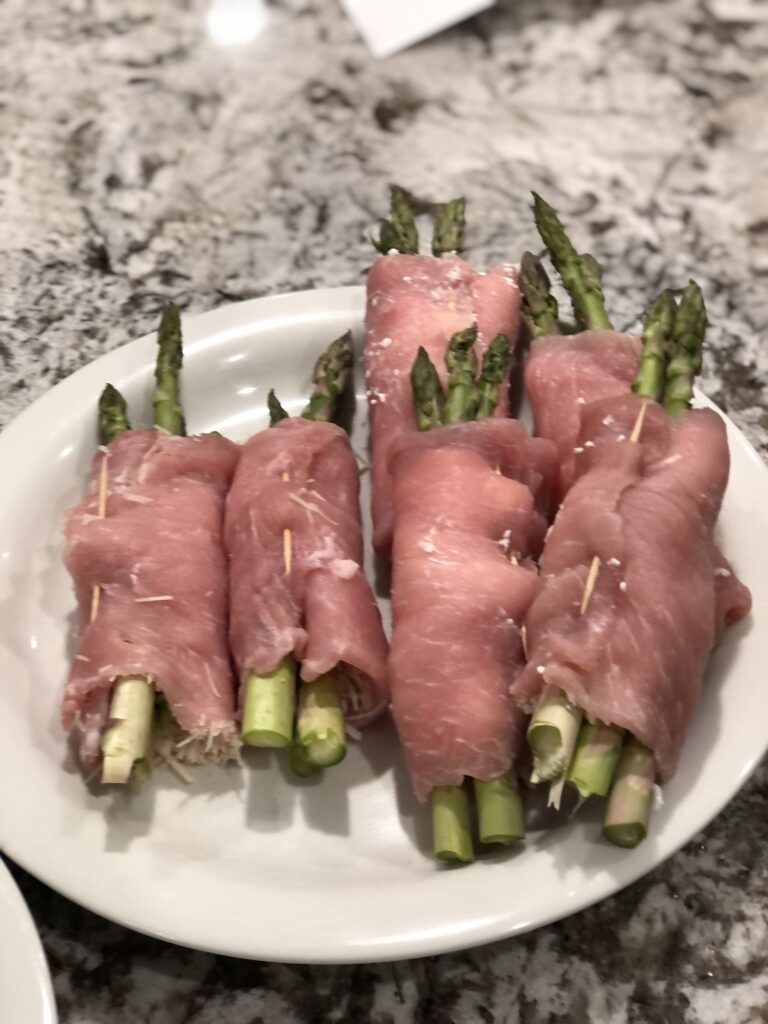 Heat a heavy sauté pan with Olive oil to a high heat, place the rolls seam side down to sear turning the rolls over to get all sides brown this should take about 5 minutes if your pan was nice and hot, then lower heat to medium low and place a lid on the pan to allow the asparagus to cook through.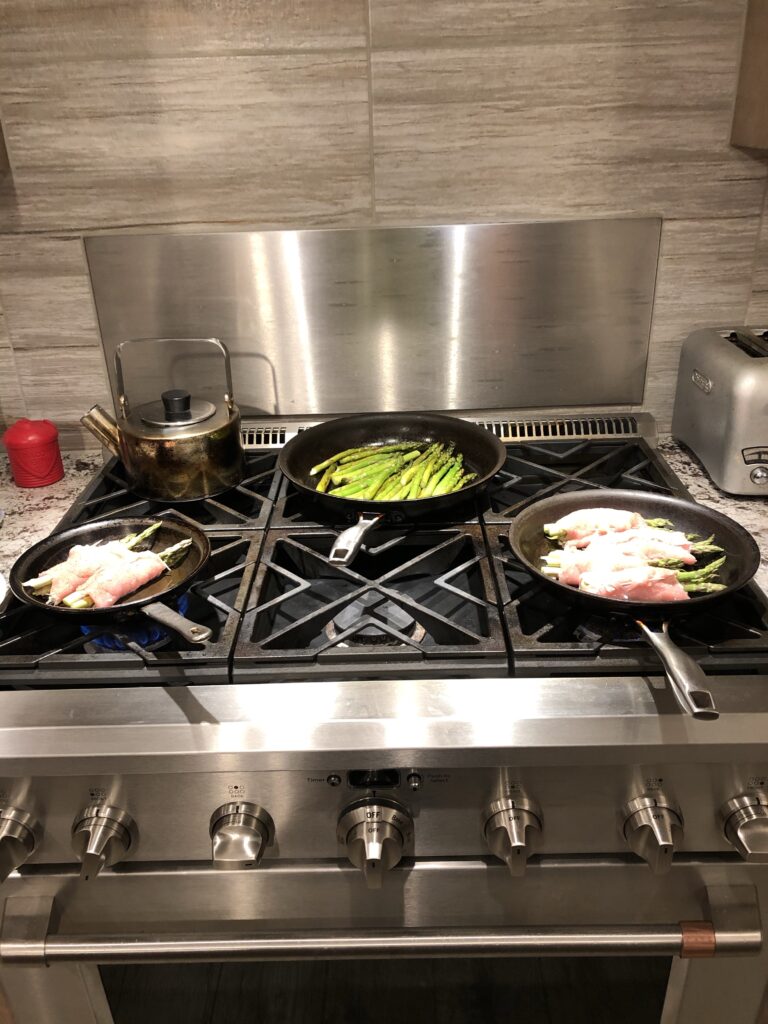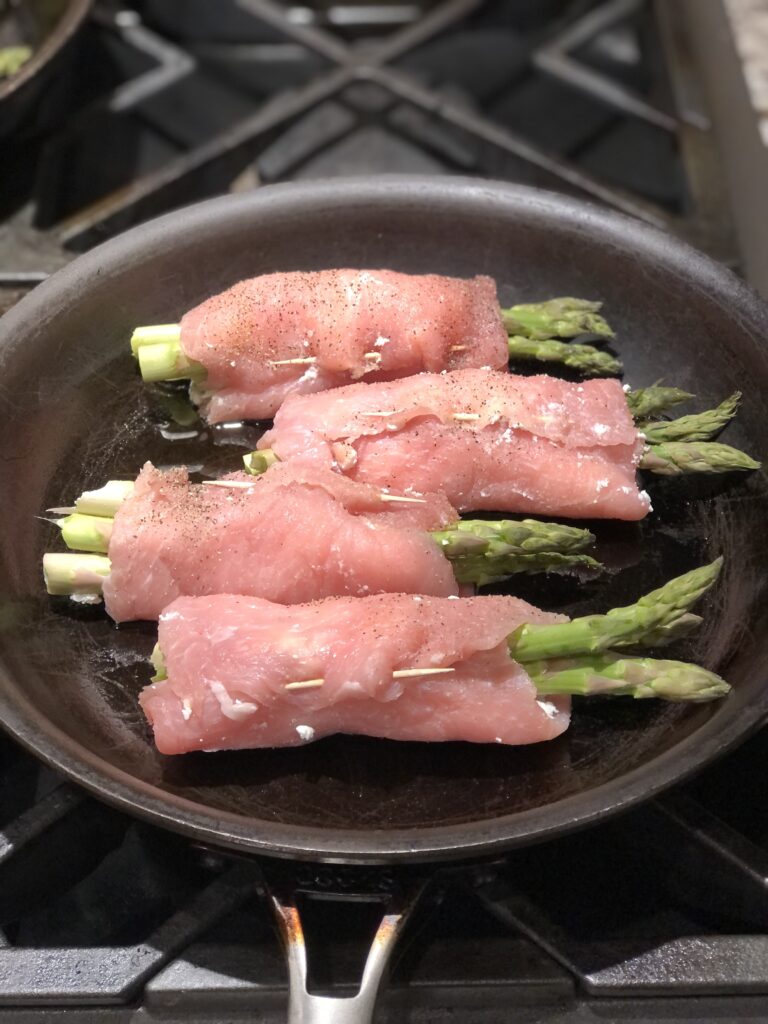 The meat is thin so cooking time is more for the asparagus to cook through. Your sides for this dish are endless, I took a baked potato, cubed it and cooked it in the pan with the extra asparagus.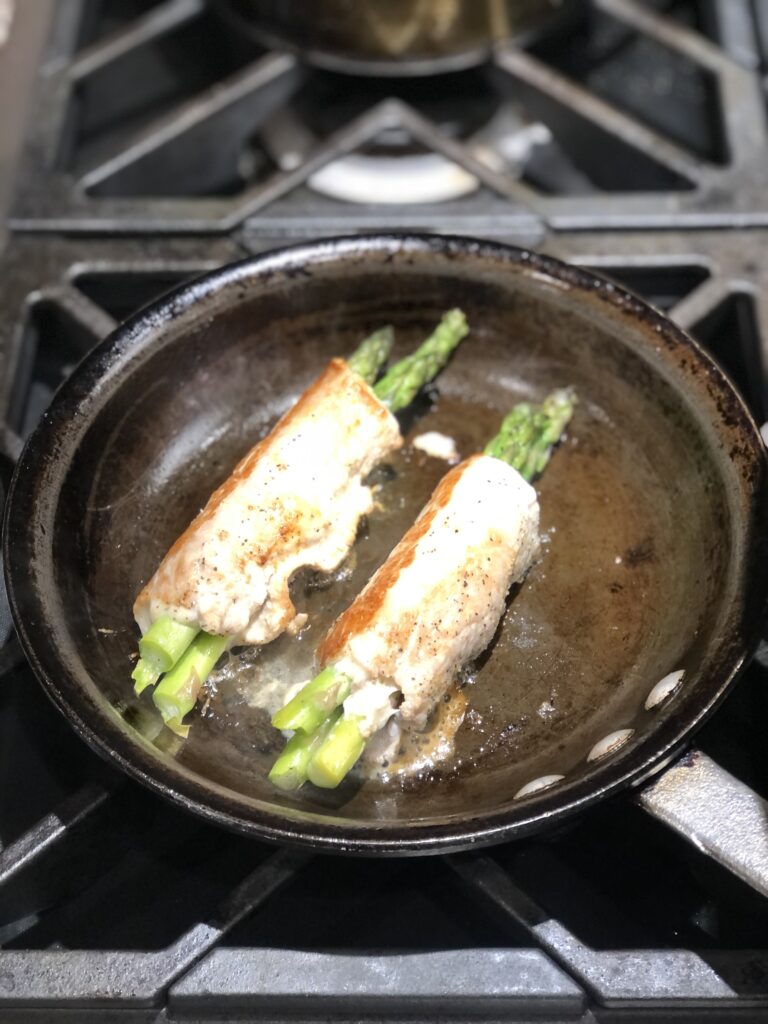 Asparagus and Goat Cheese stuffed Pork Scaloppini
Scaloppini filet's of pork layered with goat cheese and asparagus
Ingredients
Pork Scaloppini Ingredients
1

pound

pork

sliced thin scaloppini

1

pound

Asparagus

cleaned

8

oz

goat cheese

salt and pepper

2

cloves

garlic

chopped fine

olive oil
Instructions
Pork Scaloppini Instructions
Clean Asparagus and snap off tough end set aside

Take your pork and slice very thin, (might be easier if the pork is slightly frozen)

Season with salt and pepper

Add approximately 1 oz of goat cheese and spread on slice of pork

Place 2-3 Asparagus stalks in top of the goat cheese

Roll pork and secure with a toothpick

Heat olive oil on a high heat, add pork rollups to hot oil and sear all sides

Lower heat to medium and cover. Cook for approximately 10 minutes to cook asparagus through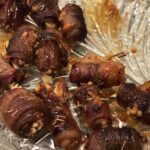 Bacon wrapped dates stuffed with goat cheese
Sumptuous sweet dates stuffed with creamy goat cheese, wrapped in a Smokey maple glaze bacon
Ingredients
Stuffed Date Ingredients
8

0z

dates

pitted dates

4

oz

goat cheese

1

pound

bacon
Instructions
Stuffed Dates with goat cheese and wrapped with bacon
Split your dates in half (but do not cut completely through if possible)

Fill each date with goat cheese

Cut each piece of bacon in half and wrap the date with the bacon, seal with a tooth pick

Place in a 375° degree oven and cook until bacon is crispy

eat immediately (careful very hot)