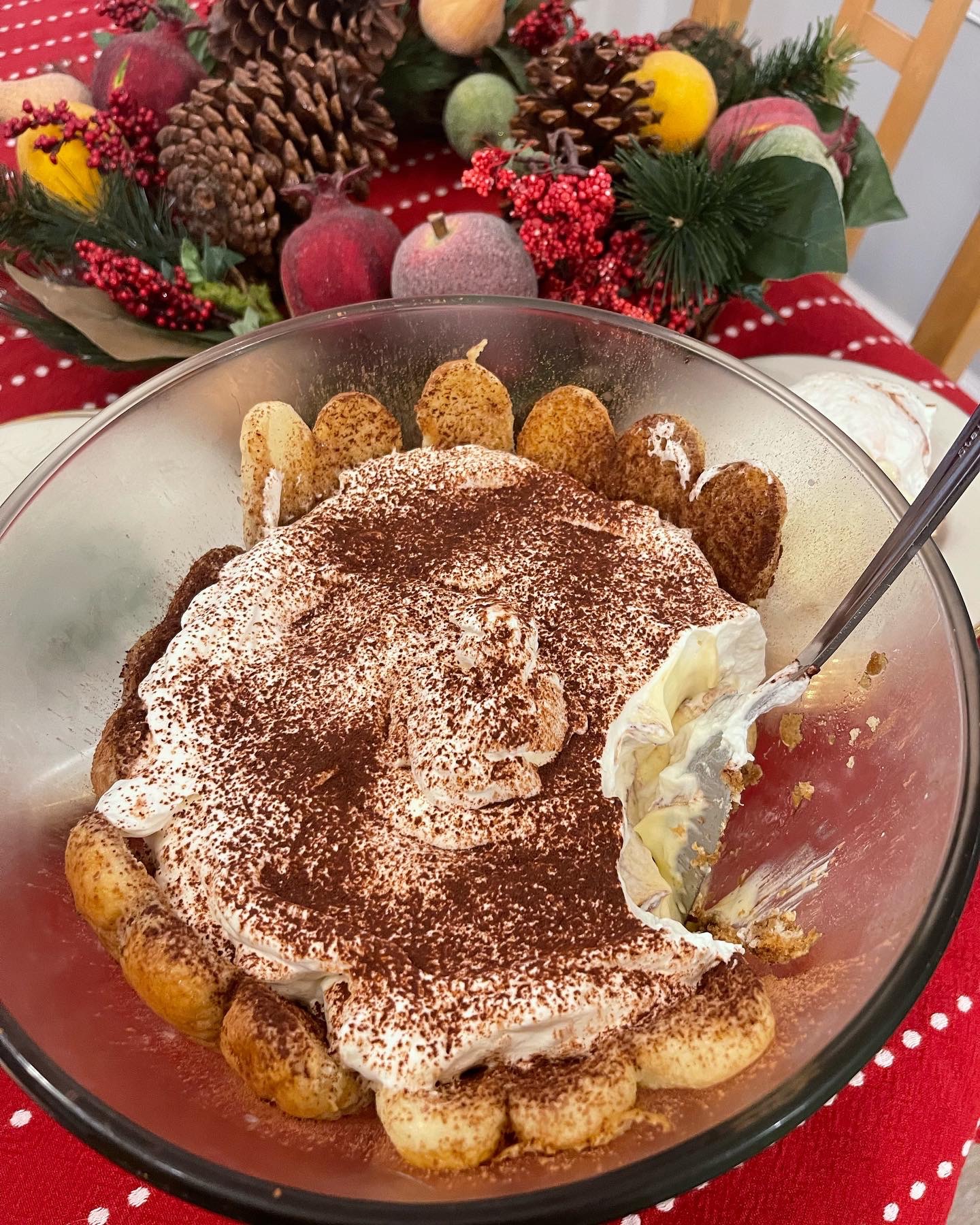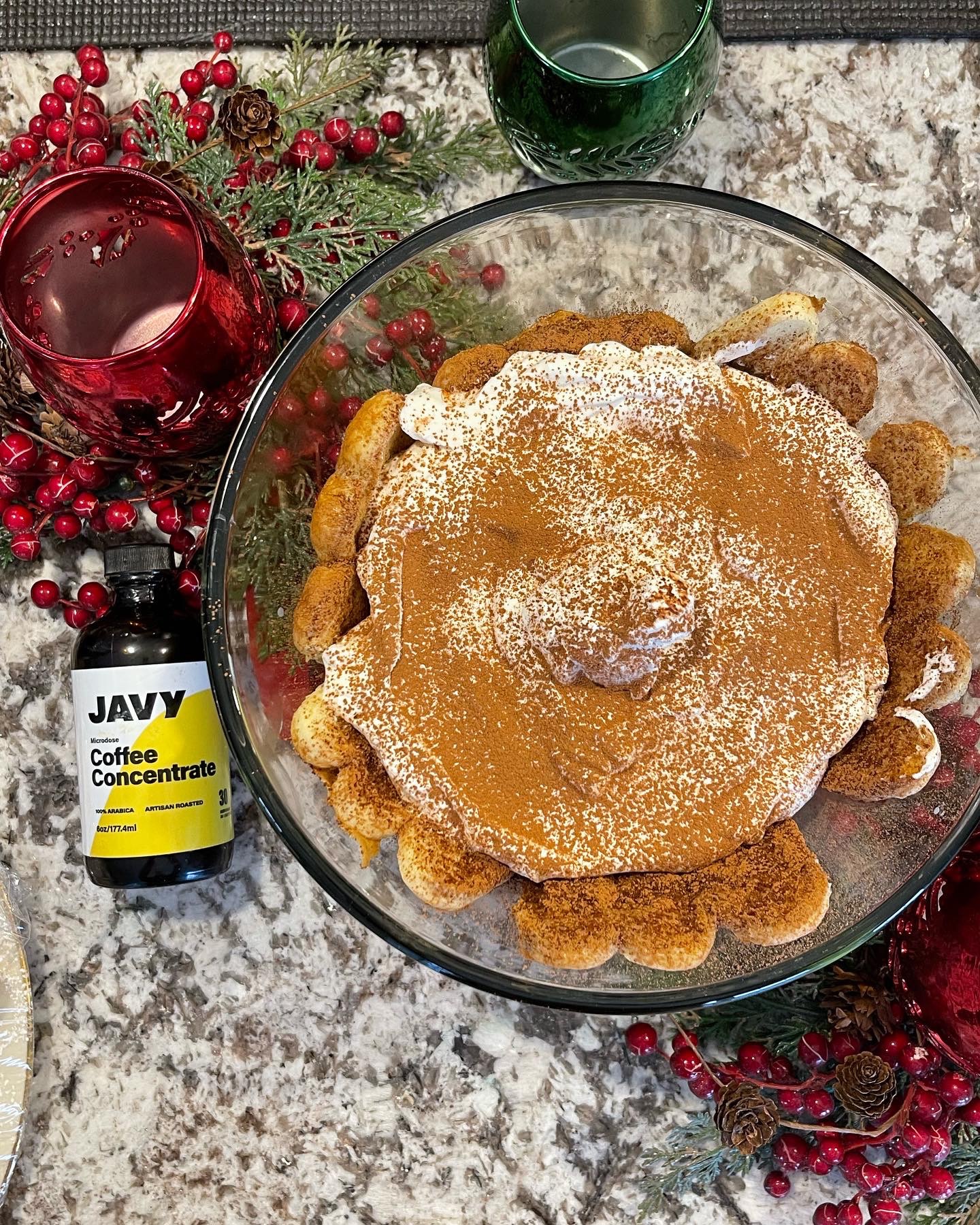 Holiday's are my favorite time of the year!!! Baking all types of specialty desserts and meals, what could be more fun… I work retail so this sometimes becomes a conflict of interests LOL, but I have been doing this for 30 plus years and I believe I have figured it out. Late nights and early morning cooking sessions.
My normal Christmas desserts are Cookies and Pies. Many of our family cookie recipes are here if you are interested. This year was a little different, I did make all of our traditional cookies, but instead of pies I went with Tiramisu. This was my first try and I was rather surprised that the recipe I was going to make, used raw eggs, I realized after the fact that there are recipes that use a double boiler method, I will definitely give this a try. But at the time of this project I didn't have that information and I wasn't real comfortable with serving raw eggs to guests, so I decided to use a pastry crème in place of the raw eggs. I have to say that this substitution evoked some strong comments on my Facebook page, but also some great suggestions, so I will continue to tweak my recipe and will post any changes as they come.
On to the Tiramisu,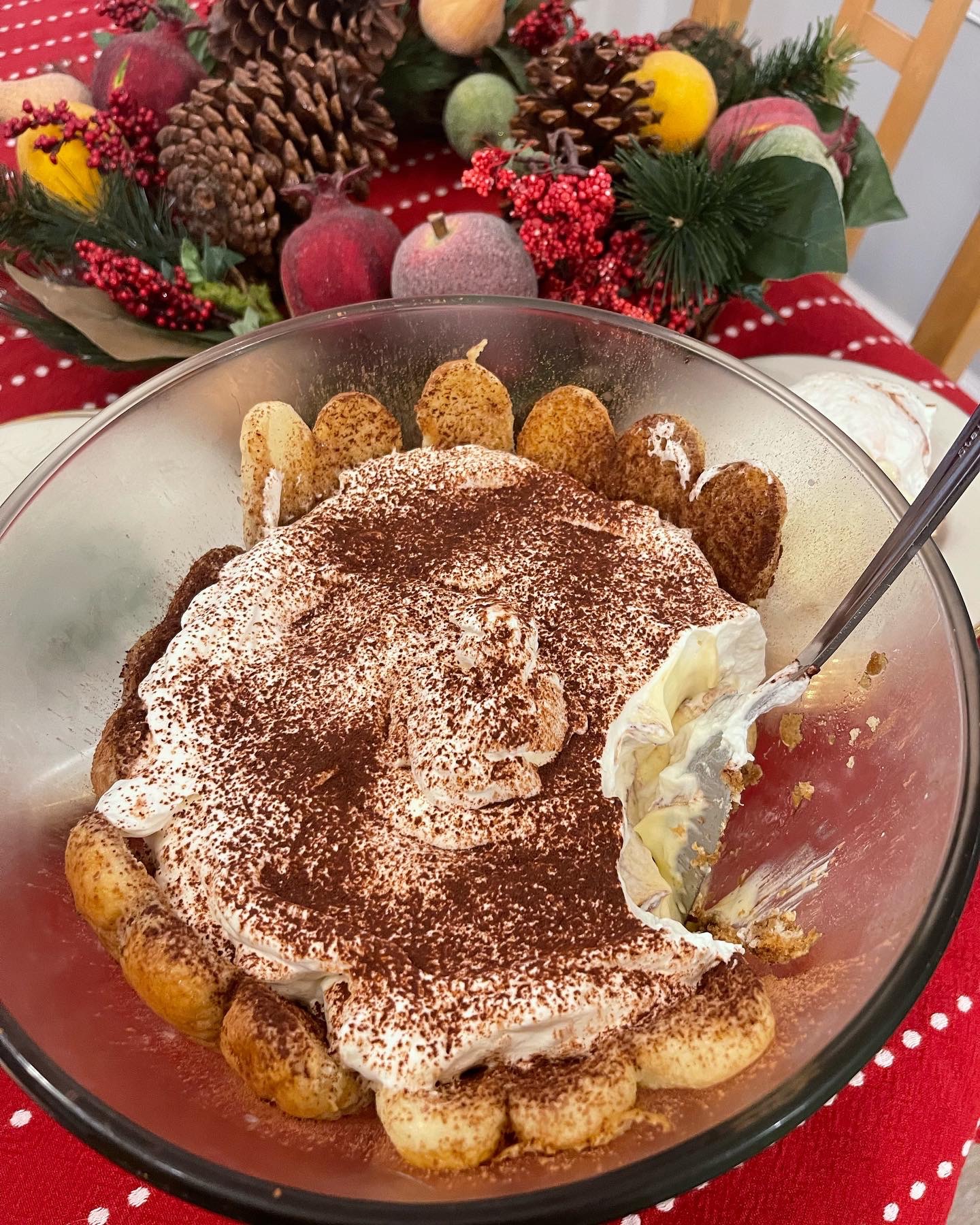 Tiramisu
Decadent coffee flavored Italian dessert. Rich creamy filling layered withladyfingers dipped in coffee
Ingredients
Pastry Crème
4

Eggs

separate yolks

2

cups

milk

light cream or Heavy cream can be substituted

3

tbsp

butter

1

tsp

vanilla

6

tbsp

sugar

2

tbsp

cornstarch
Tiramisu
2

packages

Ladyfingers

pastry crème

coffee extract (Javy) or make very strong coffee

1

pint

heavy cream

2

tbsp

sugar

1

tsp

vanilla
Instructions
Pastry Crème
place milk in a medium pan, bring it to a simmer (not quite boiling)

While milk is heating place egg yolks, sugar, cornstarch and salt in a bowl and whip until you have a thick smooth mixture. (ribbon effect)

When the milk begins to simmer, remove from heat. Slowly pour 1/2 of the heated milk in a thin stream into the egg mixture while whisking constantly. When eggs have been tempered add the egg mixture back into the hot milk in the sauce pan.

Heat the custard over medium heat while whisking continuously until it starts to thicken. cook 1-2 minutes let it come to a low boil cook 1-2 more minutes and remove from stove.

Add butter to custard and whisk custard until it is completely blended

Pour custard into a bowl and cover with plastic wrap, letting it touch the custard to keep it from forming a skin.

place custard in refrigerator to cool completely.
Tiramisu
Place the heavy cream in a medium bowl and whip unit you get soft peaks

Add vanilla and sugar to the whipped cream blend in, set aside

Take your coffee extract and place in a bowl, quickly place the ladyfinger into the coffee extract and place in your bowl or pan. The ladyfingers will fall apart if left in the liquid to long.

Take 1/2 your cream and place over top of the ladyfingers, spread evenly over them. then take 1/2 your whipped cream and spread over cream.

Sprinkle cocoa powder over the whipped cream.

repeat with ladyfingers and coffee covering the whip cream.

Add the other half of the cream evenly over the lady fingers, then the other half of whipped cream Finishing with Cocoa
Recipe Notes
when I made this I used a bowl, but you can use a pan if you would prefer